SparkPeople Blog Most Recent Post
I remember the days when I had time to drive to the gym for a workout multiple times a week. Now as a busy mother of four, those days long gone! However, that doesn't mean my fitness level has to suffer. I'm still able to squeeze in a good workout in the morning before the rest of my family wakes up. By investing in a few
key pieces of equipment
, I've been able to create quality, low-cost workouts without ever leaving the house—and you can, too!
Read More ›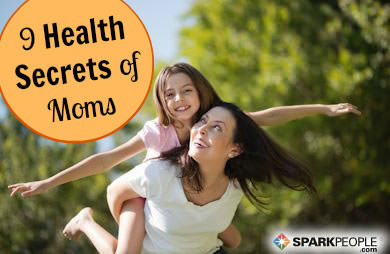 Family Circle
polled hundreds of women across the country on everything from how often they have sex to how much they work out. Here, we uncovered the honest truth—and found a few celebrities who share the same secrets!
Sure, smoking is bad for you. But one in six American women still light up. Are you one of them?
89%
> Nope.
8%
> Yes, I smoke more than I'd like to admit.
3%
> Yes, once or twice a year.
Kate Hudson's been snapped on vacation holding a cigarette, but even a once-in-a-while drag is too much. "Smoke contains toxins and the greater your exposure is, the worse your lung cancer risk is," explains Susan Blum, MD, author of
The Immune System Recovery Plan
. "Plus, the cadmium in cigarettes may disrupt your thyroid function." Quitting can be tougher than getting your son to take out the garbage without being asked in the middle of winter. But it's possible! Consider a method you haven't tried before, like a prescription (Zyban, an antidepressant, helps reduce nicotine cravings), OTC aids (including the NicoDerm CQ patch or Nicorette gum and lozenges) or even alternative therapies (such as hypnosis and acupuncture).
Read More ›
Name:
Donde Moore
Username: DawnDMoore40Amount of weight lost:
56
Hometown:
Marquette Heights, IL
Occupation:
Assistant Manager
Age:
43
Donde Moore found the support she needed at SparkPeople to lose 56 pounds before her wedding. She longed to be a beautiful bride and achieved her goal by carefully tracking her food and exercising at home. She still uses the free resources at SparkPeople to maintain her weight without breaking her budget.
Read More ›
When it comes to healthy eating, you don't have to sacrifice flavor. You can easily slash fat, calories and even carbs, if you're watching those, from all your favorite dishes without turning them into "diet" recipes. Here are 10 examples of how swapping in one or two simple ingredients can create a delicious dish that's far healthier than the original. With these Smart Swaps, you'll never know we made any changes to affect healthfulness!
Read More ›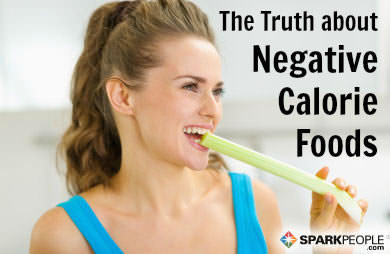 You might have heard that you can eat as much of you want of certain foods because it takes more energy to burn them than they actually contain. But is it true? Can eating more of these foods really help you lose weight?
Read More ›