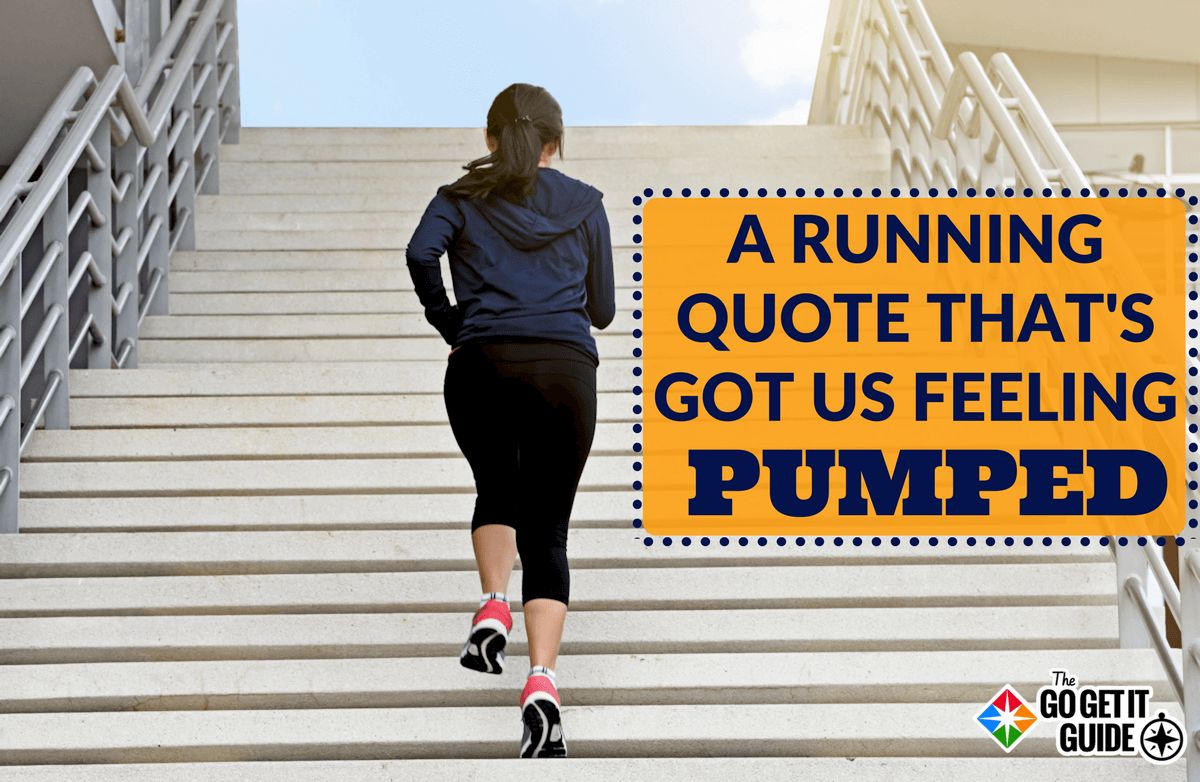 Every month
The Go Get It Guide
is your destination for motivation, musings on random goals and probably pop culture references. It's a space where we'll sort through the PR pitches and news, then share our honest thoughts on what's happening in the health and fitness world, what's on the horizon and just what we think of that video the internet obsessed over last week. Check in each month to Spark, Sweat, Smile, Savor and Shop with us!
Savor: Spirit Animal Crackers for Adults
I have a confession: I am an aggressively bad snacker. I break a lot of snacking rules and I'm actively trying to perfect my snacking strategy so it helps my overall goals, rather than rudely hinders them. In an effort to overhaul my bad habit of diving into last year's Easter candy or finding my hand at the bottom of a bag of plantain chips (again), I keep an eye out for foods that can satisfy my need to snack, while offering some kind of nutritional value or keeping me full instead of jonesing for even more salty or sweet goodness.
While I've replaced overly processed granola bars with homemade popcorn and fun-sized candy bars with a banana and peanut butter, the weakness I can't seem to shake is the craving for crunchy crackers. Cheez-Its, Cheetos, Teddy Grahams, Wheat Thins—you name it, I've eaten half a box or bag in one sitting. There's just something about the texture, crunching sound and taste that get me hooked every time. I very well might have been the inspiration behind
Pringles' "Once You Pop, You Can't Stop"
slogan. I know they're chips, but they might have been spying on me, guys.
Read More ›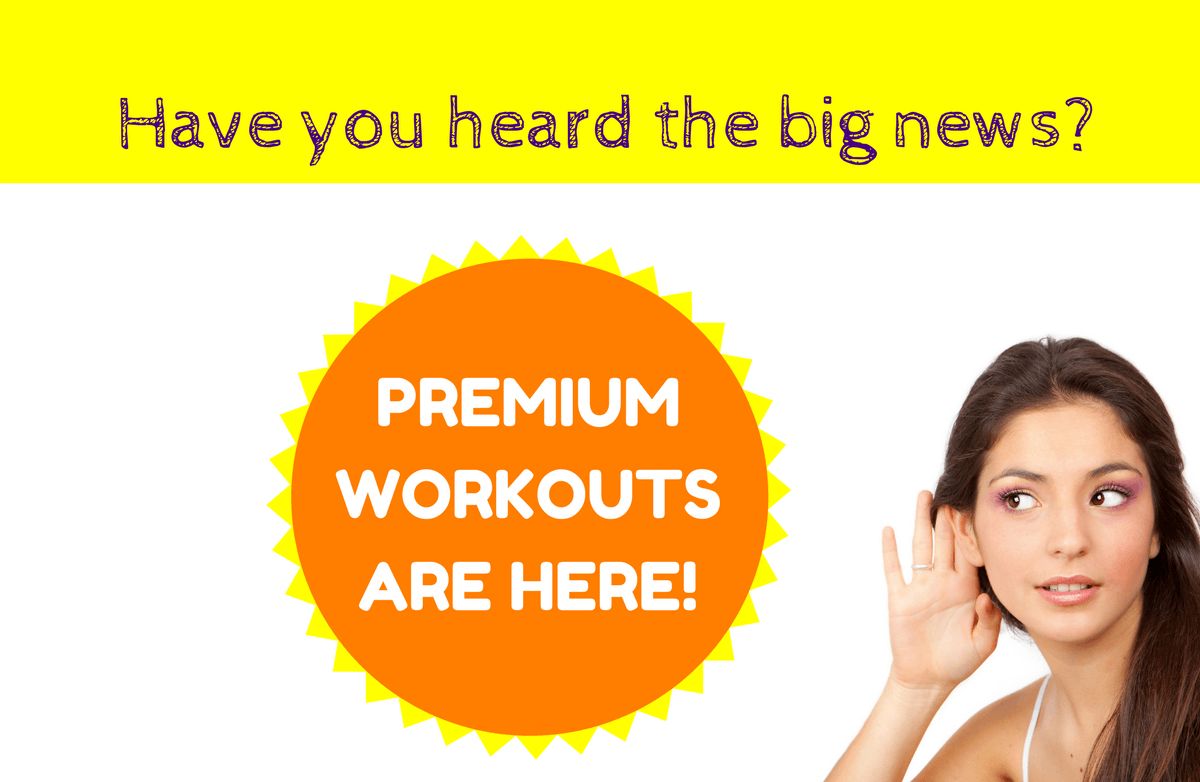 Sometimes you wake up in the morning and you think to yourself, "Today is going to be a good day." And on some of those days (most if you're lucky), you're right and the day is fabulous. If you had that thought this morning, you nailed it! Because today we just so happened to release a new way to help our Premium members get fit: guided workouts that you can do wherever you go! We know you have questions, so I took a stab at answering some of the ones I think you're likely to ask:
What Are Premium Workouts?
Our new workouts are a series of exercises put together by our coaches that help you focus on your particular fitness goals. Our coaches met to discuss the best exercises you can do to target specific parts of your body. After a few conversations, they broke the workouts into four categories: Sculpt and Strengthen, Calorie Torching Cardio, Minimize the Impact and the Total Body Challenge. You can browse through a number of workouts from any of these categories to get the results you're looking for.

How Are Premium Workouts Different Than Other SparkPeople Workouts?
They make things so much easier.
Seriously, we built these workouts to save you time. Not only did we organize the collection of different exercises in a thoughtful way, but we also created a new tool that makes these workouts easier to do! Once you pick your workout for the day, you will see a screen like this that will help you get started:
From here, you can set how long you'd like to workout (either 10, 20 or 30 minutes), see a list of all the exercises the workout will take you through and choose whether or not you'd like voice prompts to help you through the series of exercises. (
Tip:
If you don't want the prompts, you can choose to listen to music instead, simply by clicking on the musical note button.)
Once you have your workout just the way you want it, click on the "Start Workout" button and get going. Our tool will guide you through the series of exercises, with an animated GIF of each exercise that shows you the right movement and the proper form. A countdown timer will show you how long you should do that particular exercise before moving on to the next one. If you have voice prompts enabled, you will get audio guidance from our coaches about proper form for the exercise, or modifications you can do if you need them.
If you have voice prompts turned off (or you need a little break), hit the pause button to see notes from our coaches on how to do the exercises the right way. When you're ready to start again, hit the resume button and get back to it!
These Workouts Sound Great! Is There Anything Else We Need to Know?
Just the best part.
When you complete a Coach-Created Workout in our new tool, it's automatically tracked to your fitness log! That's right, the calories you burn working out will be tracked without you tapping another button. I don't know how that makes you feel, but it makes me feel like this: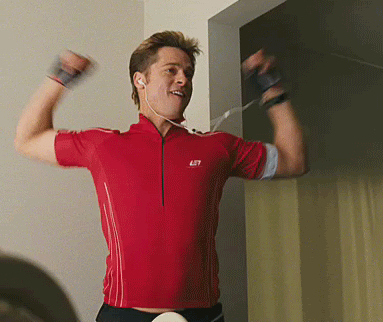 This new feature is rolling out to all Premium members today. App users, you may need to
download the latest version of our app
. Desktop users, you should be able to see them now by
clicking here
. Give them a try and tell us what you think--we've been working on building this tool for quite a while now and we hope you love it.
Don't have Premium, but want to see what these Coach-Created Workouts are all about? Sign up for a FREE, two-week free trial of Premium by clicking on the button below.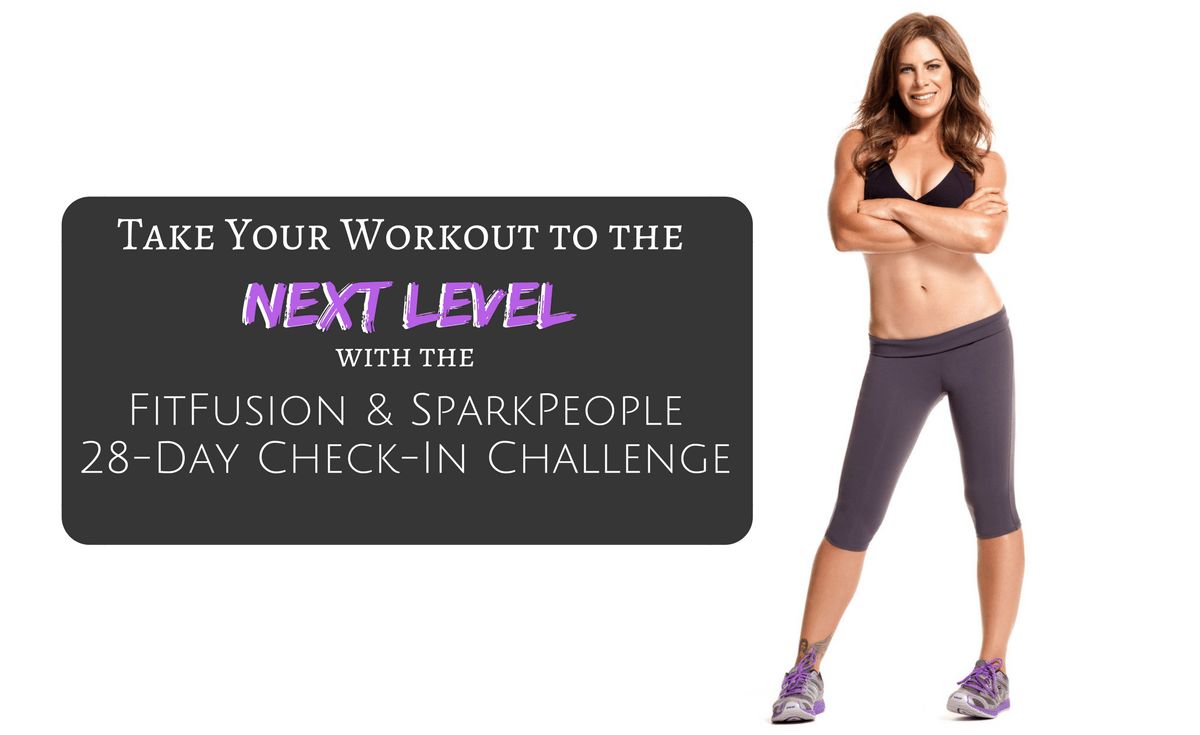 The FitFusion & SparkPeople 28-Day Check-In Challenge is your chance to get four weeks of FREE, full-length FitFusion on-demand videos to help you take your workouts to the next level. We're so glad you decided to take the challenge! You're going to love your new results.
Hear All About the Challenge From Jillian!
The holidays are a notoriously difficult time of year for people trying to stick with a healthy eating plan and workout regimen. We want to provide you with the tools—support, inspiration, information, accountability and incredible workouts—so that you can start 2018 off with a bang. Don't wait for January—start now and already be ahead of the curve!

If four weeks of FREE Fit Fusion isn't enough, anyone who signs up for the challenge is eligible for 50% off of their first six months on FitFusion using the promo code SPARK. Sign up here to start!

Complete all four weeks and you'll be entered into a drawing to win one of 10 FREE FitFusion memberships for a year!

In addition, those that complete EVERY DAY of the challenge will also receive a free year-long membership from Thrive Market! Continue to keep your health in check in 2018 and enjoy your favorite organic brands at a discounted price—delivered right to your door! (Valid only for new Thrive Market customers.)

As if that wasn't enough, one grand prize winner will be chosen from those who complete the challenge to have the opportunity to fly to L.A. and actually train with Jillian Michaels herself! (This grand prize is for one member and includes one plane ticket and one room in L.A. for one night.)

Hold yourself accountable to check in for 28 days straight and complete the workouts; FitFusion by Jillian Michaels will add a new on-demand workout video each day of the week to a SparkPeople Challenge Video Playlist. Each day will feature Jillian or another expert trainer. There will be one rest day with a link to one of FitFusion's featured lifestyle or documentary films in place of an exercise video.

Jillian Michaels and the expert trainers on FitFusion provide workouts you can do at home on almost any device in 10, 20 and 30+ minutes to achieve your fitness goals. Visit FitFusion every week during the four-week challenge for new fitness-focused workout videos in the Real Results Challenge Video Playlist! The challenge will cycle through workouts that target your entire body—buns and thighs; chest, arms and back; and abs and core—and will also guide you through fun, high-powered workouts to keep your fitness on track each week. We'll help set you up for challenge success! The FitFusion challenge includes built-in rest days, which will educate you on the power of health and wellness. The lifestyle and documentary movies will empower you to live your healthiest life.




Work out with Jillian Michaels on FitFusion anyplace, anytime, on almost any device! Subscribe on FitFusion today and receive 50 percent off your first six months with the promo code SPARK. Try It Now!

What can you expect from the The FitFusion & SparkPeople 28-Day Check-In Challenge?


28 Days of Free FitFusion On-Demand Video Challenges

Each day, you'll receive a daily challenge in your inbox, designed to take your workouts to the next level. Each daily task will help you stay accountable throughout the month by reminding you what to do, offering useful tips and keeping you focused on your goals.


395 SparkPoints

Yep, you read that right! You can earn between 10 to 20 SparkPoints for each daily challenge you complete. Just visit the challenge page and click the "Earn Your SparkPoints" button to tell us that you completed that day's task. It's that easy!


Social Support

Ask questions. Post about your progress. Tell us how your challenge is going. Encourage your friends to join you—we'll be right here to cheer you on and support you! We also encourage you to post on your own social media pages to connect with others who are completing the challenge.


Open to Anyone: Invite Your Friends to Join!

While members can earn SparkPoints for participating, this challenge is open to anyone! Share the challenge page with your friends by posting it on Facebook, sending an email link or sharing on Pinterest, Instagram or Twitter. SparkPeople members and non-members alike can participate and sign up for daily challenge emails just by entering their email address.
Sounds great! How do I sign up?

Go to the The FitFusion & SparkPeople 28-Day Check-In Challenge page and sign up by clicking the "Take the Challenge" button to enter your email address. For the next 28 days, you will receive an email with a reminder to complete your daily challenge and get your SparkPoints. You should expect to receive your first challenge email the day after signing up at 8:00 a.m. EST.

When does the challenge start?

Right now! The challenge is open and ready for you to join. The sooner you start, the sooner you can get on the path to a healthier, happier you!

What are you waiting for? Sign up right now to find time for healthy eating and fitness every day. Be sure to follow us on Facebook, Instagram, Pinterest and Twitter, too. Let's do this!

For complete challenge rules, click here.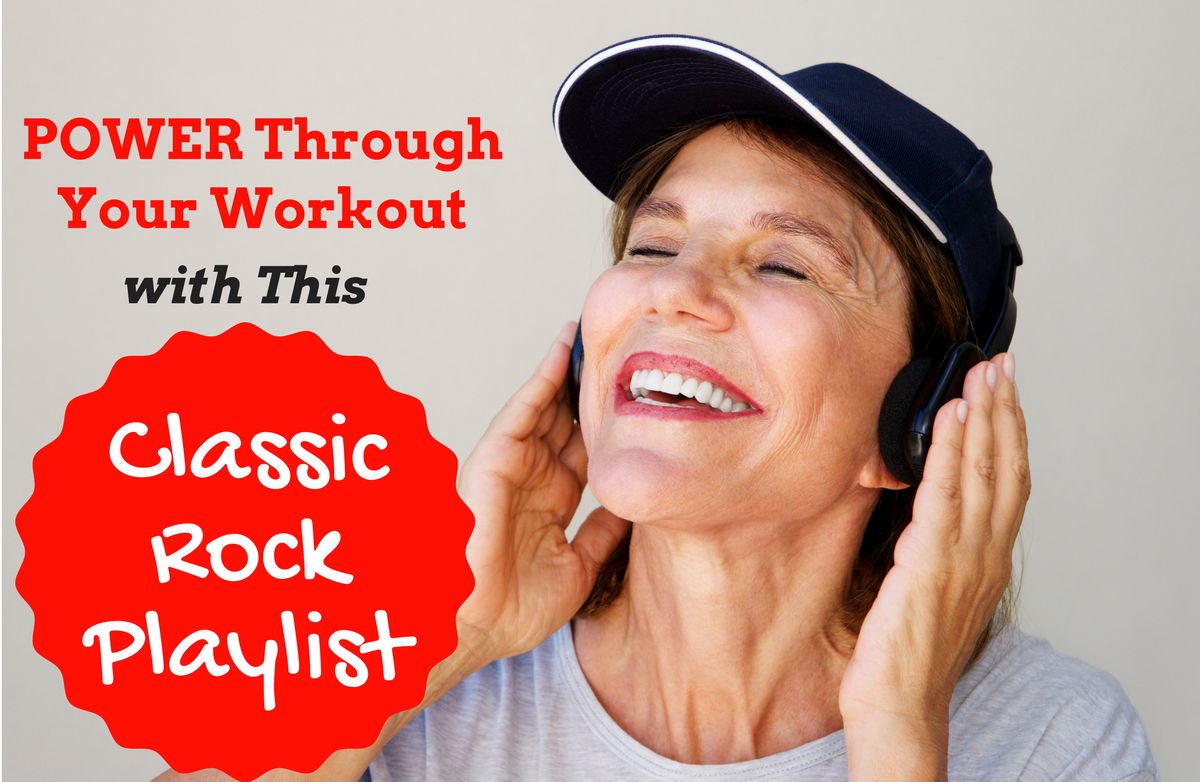 From running to spinning to yoga, every workout has its own natural rhythm. Whether it's marked by footfalls on pavement, pedal strokes or a pattern of inhales and exhales, the cadence helps us stay tune with our bodies, our breath and our heartbeat. Most likely, this is why music is such a common—and, for many, essential—exercise companion. The beat keeps time with our movements, engages our minds and makes each workout seem a little less like work.
Read More ›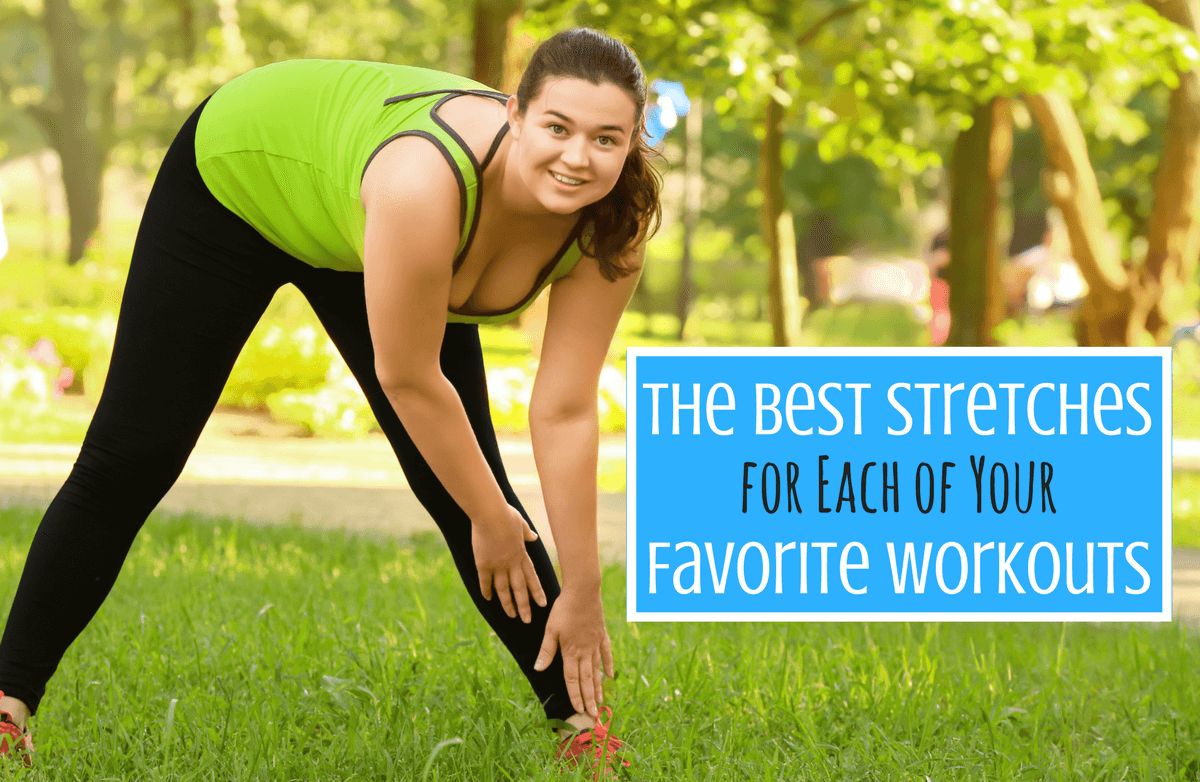 Is there anything better than a good stretch after a tough workout? Taking the time to cool down and help your muscles relax as you reflect on your accomplishment for the day is second to nothing when it comes to exercise. Although it can be tempting to skip the stretch if you're short on time, stretching has some
great benefits
you can't ignore.
One reason some people neglect their post-workout stretch is that they aren't sure what exactly to do to help their body start to recover. Wonder no more: These six stretching routines are specifically designed to target the muscles you just worked in six of the most common workouts. Each will leave you energized and ready to tackle the daily challenges that lie ahead.
Current recommendations are to stretch after a workout when your muscles are warm,
but not before
. Hold each stretch for 15 to 30 seconds in a static position (no bouncing). Release, then hold again for another 15 to 30 seconds. You should stretch to the point of mild discomfort, but never pain. If you are unable to perform any of the suggested stretches in the routine,
SparkPeople's Exercise Library
has a number of variations from which to choose.
Read More ›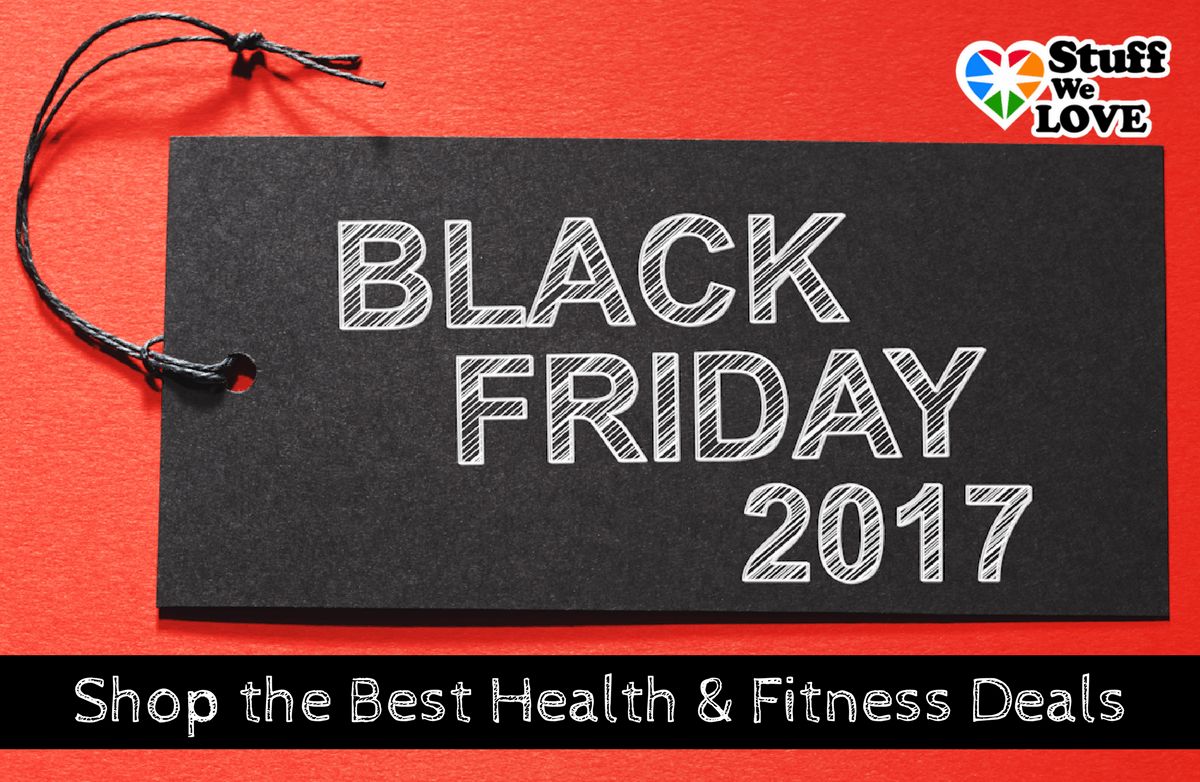 Even if the holidays have you feeling a little bloated and bah-humbug-y, the deals on good-for-you items that can be found on Black Friday are enough to get you at least thinking about exercising and turning that frown upside down.

Whether you've been waiting for that perfect time to score a new piece of exercise equipment, a FitBit for your friend, a thermometer for your uncle who loves to grill or a cold-weather fleece for your son in college, we found the deals you'll find just too good to pass up.
Read More ›