SparkPeople Blog Most Recent Post
Hi, SparkPeople members!
We released a new version of the SparkPeople Mobile app today, and the new version makes it even easier to track your food, fitness and reach your goals wherever you go! There are a few new features we thought you should know about, so here's a quick rundown of two big features we brought to the app. Quick Update on 10/13/15: As of today this new version is available on both iOS and Android platforms!
But first, if you haven't downloaded the SparkPeople Mobile app, go ahead and give it a spin:
Download SparkPeople for Android
The biggest change in this version is that we've added smart notifications to help you track your meals more easily. A few months ago, we ran a poll and one of the most requested improvements was a feature to help you remember to track food on a regular basis. We understand life gets busy sometimes, and even we forget to track now and then.
In response, our team added a new tool, which allows you to set reminders to track meals if you haven't tracked them by a specified time. You can set the time, you can set the frequency--all these notifications are up to you. If you don't want the notifications, you never have to turn them on, but they will always be there when you need them. The screen you'll see when you get the new version will look a little something like this: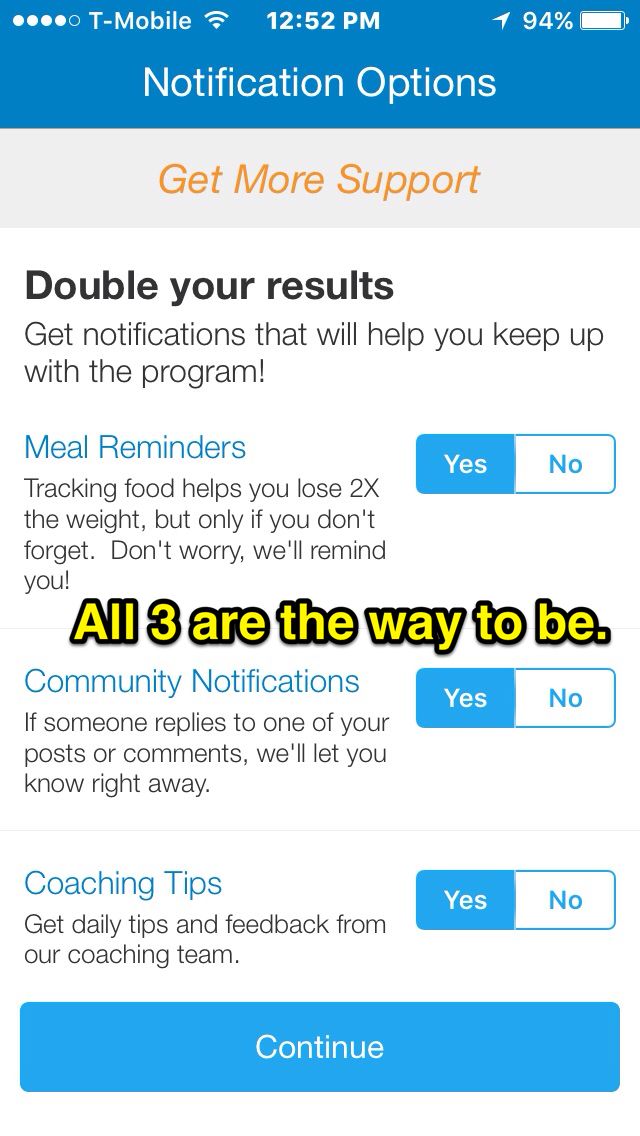 Another addition we made to this version are the "Community Notifications." You can program the app to notify you any time another member comments on one of your mobile chats, your blog posts or on your SparkPage. This is a great way to make sure you don't fall behind in a conversation that you care about. And best of all, just like the meal reminder notifications, the community reminder notifications are entirely up to you--you choose whether you want to get the notifications or not!
The first time you open the app after you receive the new update, you will be prompted to try out the new notifications. On the iPhone, you'll get a message from Apple, prompting you to let us send you notifications. (It'll look like the image below.) Click the OK button and you'll be good to go!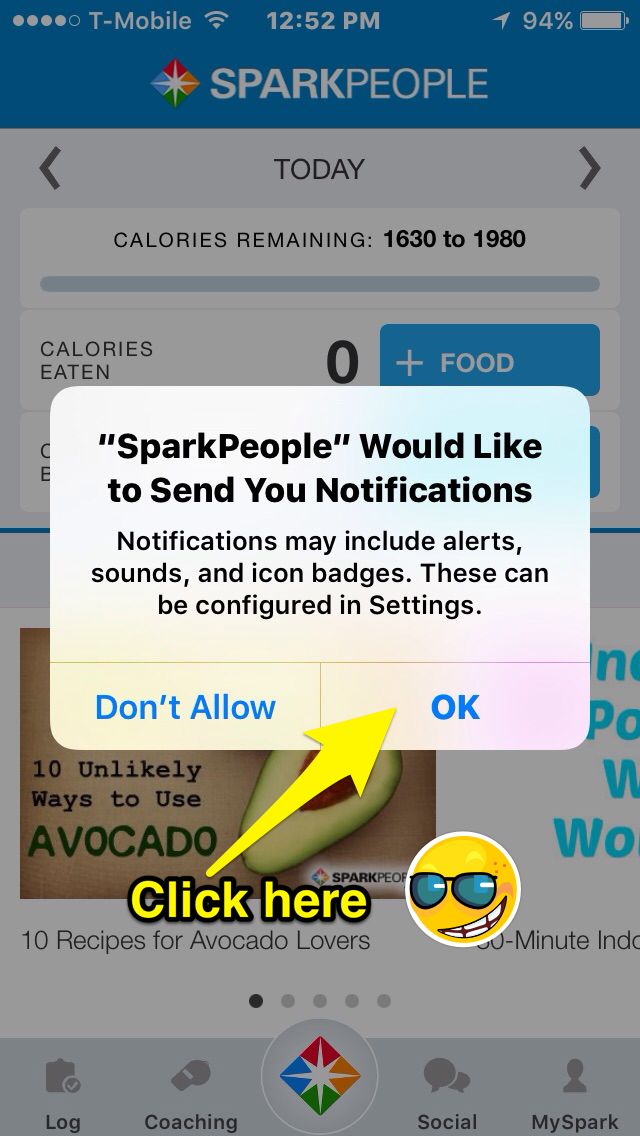 We hope you like these new changes and that they make it easier for you to reach your healthy living goals. If you have any other ideas that would help make the app better, we want to know! Leave your thoughts, comments or concerns in the Comments section below.


Spark Cheers!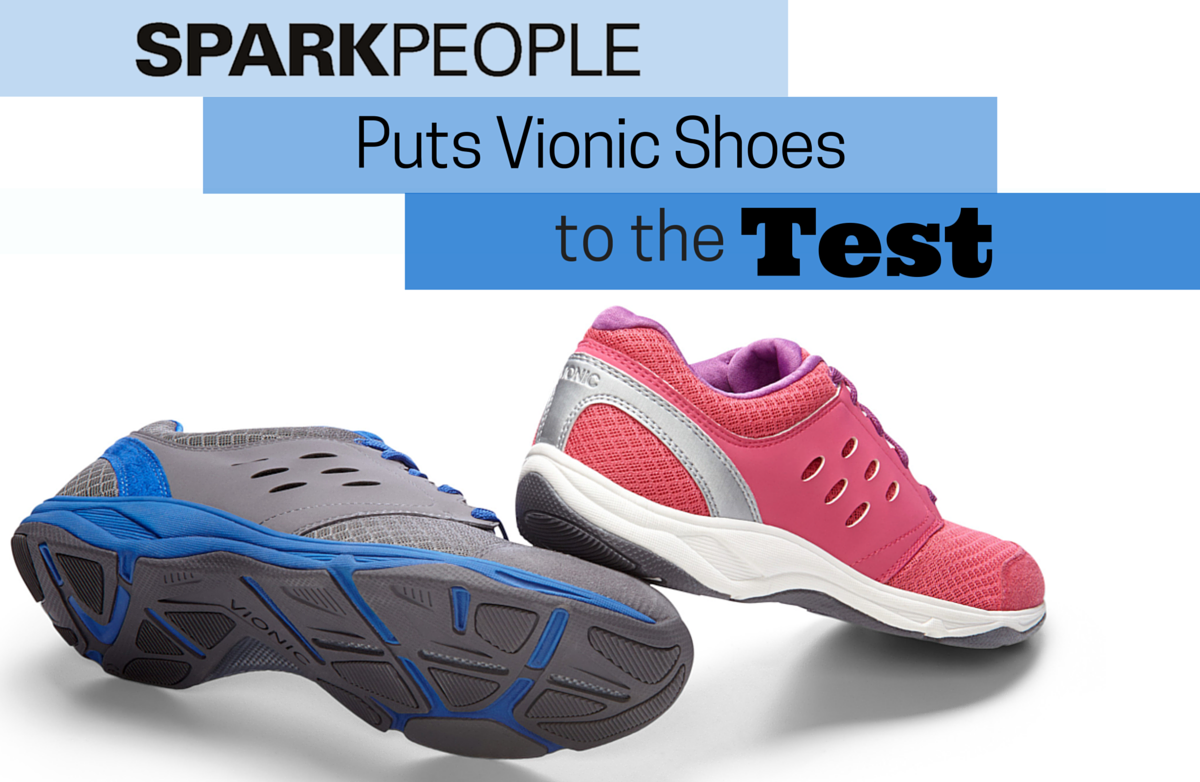 Are you one of the 75 percent of Americans who experience minor to serious foot problems? Would you like to try to alleviate some of your discomfort but the thought of trying an orthopedic shoe makes you cringe? What if we told you that we tested a shoe that can be both comfortable and stylish? Would you say "no way"?
Read More ›
As both temperatures and leaves continue to fall, you may have noticed grocery and liquor stores stocking up on a large variety of seasonal alcoholic drinks, including many types of hard cider. Once a niche ruled by Woodchuck and Strongbow, a quick
Wikipedia search
now lists more than 130 cider brews in the market and growing. Like it or not, seasonal brews are here to stay. According to
IRi
, a Chicago-based market research firm, cider sales grew 75 percent from November 2013 to November 2014, making it the fastest-growing beverage in the beer and flavored malt industry.
Read More ›
In 2011, researchers found evidence that gluten--a protein found in many grains like wheat, rye and barley--may cause gastrointesinal distress in some people who do not have celiac disease. The same team ran a second test to see if they could replicate the original results and the results were not the same. For the follow-up test, the team of scientists recruited 37 subjects who self-identify as "gluten-intolerant" and fed them a succession of high-gluten, low-gluten and no-gluten diets. When researchers analyzed the data, they found that the levels of reported pain, bloating, nausea and gas for all diets were similar.
What do you think? Will this study prompt you to give gluten a second chance? Vote in our poll below!
Paul is one of our behind-the-scenes tech "gurus" here at SparkPeople. We asked him to share his story in the hopes that it will inspire others to take risks and challenge themselves. Click here to read Part One of his story.
Roughly one year after taking on
SparkGuy
's 100-day fitness challenge, I found myself in Las Vegas, ready to take on my next challenge at the
IBJJF World Championship.
The event itself was totally outside my comfort zone. It was held at a convention center in Las Vegas that was bursting at the seams with people. There were cameras streaming the event on the Internet. There were professional photographers and famous athletes. The energy inside was electric.
Read More ›
Planning and buying and gifts and relatives and cooking and eating and on and on. Yes, the holidays will be here before we know it. Are you worried that you'll sacrifice time for yourself and your health over the coming weeks? Well fear not, because we have you covered! We've partnered with Vionic® with Orthaheel Technology footwear to bring you the
#Find30 Step into Holiday Health Challenge
. By joining the challenge, you will receive a 30-day plan to help you fit more activity into your busy days.
Read More ›