8 Challenging Chair Exercises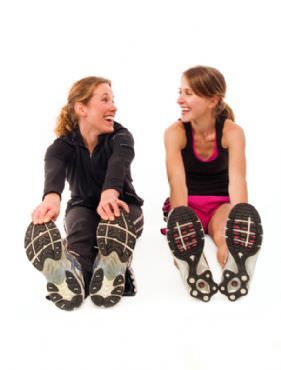 You should not have to join a fancy gym or spend loads of money on home fitness equipment in order to build lean body mass. Using simple at home objects such as canned food, a towel, even a chair can be just as effective as using a dumbbell or resistance band. Remember the body does not know the difference between lifting a one pound can of beans or a dumbbell. As long as you are overloading the muscles, even if that overload is from your own body weight, you will build muscle strength.

A few weeks ago I shared with you all a blog on how using as simple as a towel can help us with our resistance training workouts. Today's blog is how using a simple chair can help us tone our abs, biceps, triceps, hamstrings, glutes and quads. And one of the great things about these exercises is that you can do them anywhere you have access to a chair, whether at home, on the job or waiting for a flight at the airport. I hope you enjoy.

Back, Biceps, Rear Shoulder, Core

Single Arm Double Pull

Modified Push Ups

Triceps

Tri-Dip

Abs

Seated Knee Lifts with Chair

Seated Crossover Slides 3a and 3b

Single Leg Squat with a Chair

Hamstrings, Abs, Glutes

Lift Series

Adductors—Inner Thighs

Pillow Squeeze

Have you ever done chair exercises? If so, what are some of your favorites?



You will earn

5

SparkPoints

Like what you read? Learn more

about SparkPeople,

or

sign up

for your free account today!
Got a story idea? Give us a shout!