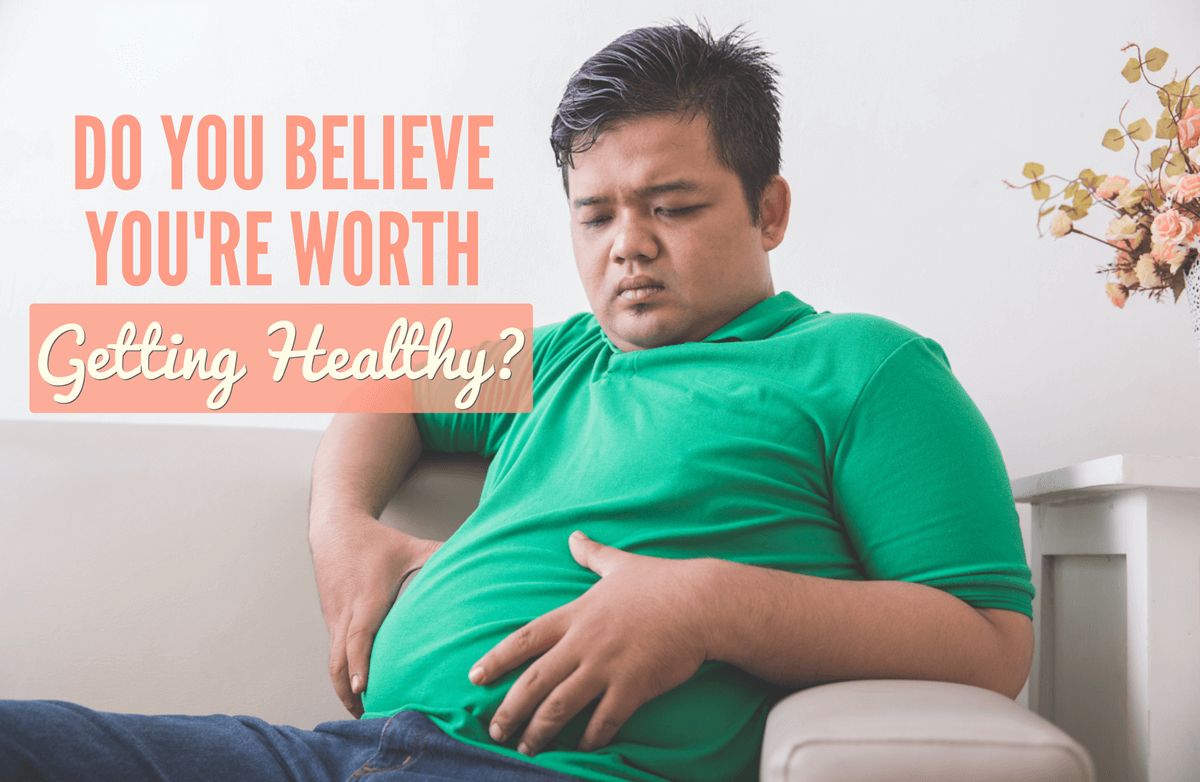 Do you repeatedly get on track with your self-care, only to let it slip away again despite achieving good results? Your self-esteem could be the culprit, whether you realize it or not.
It can be tricky to know for sure because self-esteem isn't something you simply do or do not have; it can be stronger in some parts of your life than in others. If you are confident and accomplished at work, for example, you might not realize that you are showing some low self-esteem when you feel guilty or selfish about prioritizing your health.
Read More ›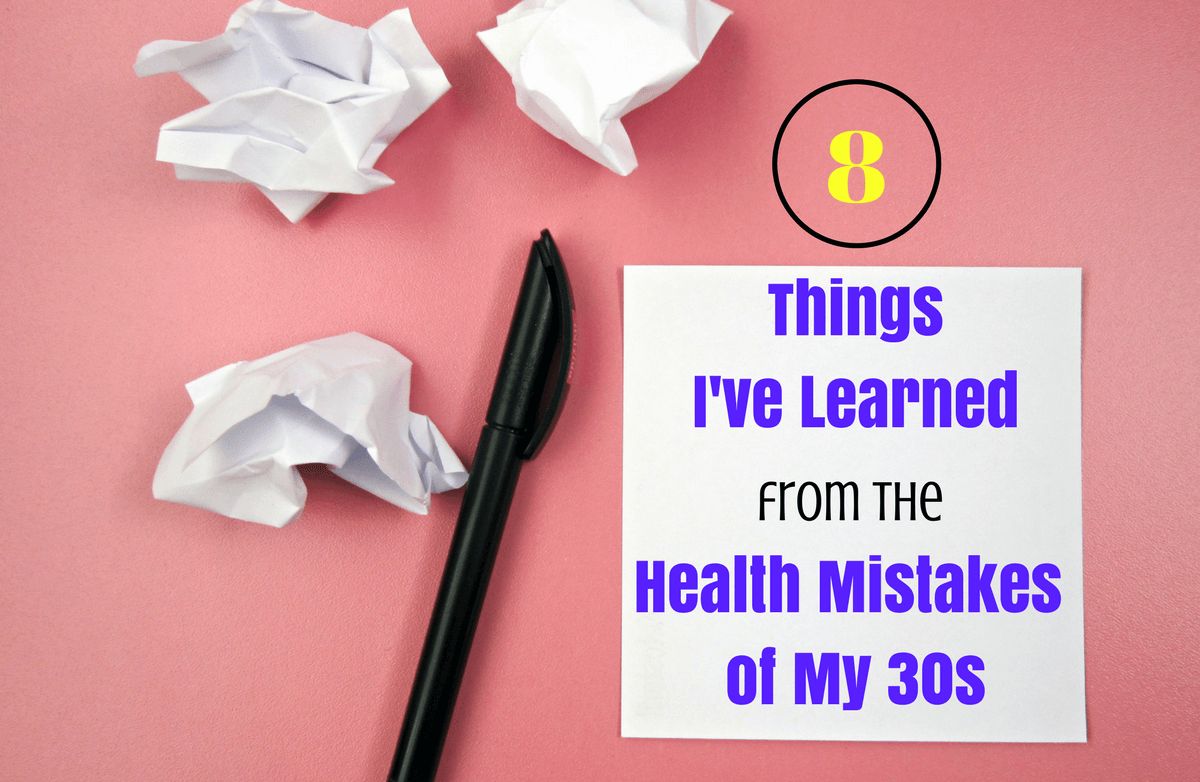 Earlier this year, a major milestone happened in my life, an event that I'm still working to fully process. Crazy as it sounds (to me at least), I turned 40.
I had a wide range of emotions leading up to the day, the biggest being disbelief since I clearly remember when my own mother celebrated her 40
th
birthday. Didn't I just graduate from high school and college a few years ago? Apparently not.
When I think back to my 30s, a lot of it is a sleep-deprived blur, best summarized by just a few words: kids, kids and more kids. I had my first child just before I turned 30 and three more within the next six years. I spent most of my time being pregnant, taking care of newborns and learning to juggle the needs of four children. I'm still working on that juggling act every day, and I don't think that will ever change. Don't get me wrong: My children are wonderful and I wouldn't trade them for anything. But it was a big adjustment to go from focusing primarily on myself for 29 years, to putting myself completely on the back burner within such a short period of time.
Read More ›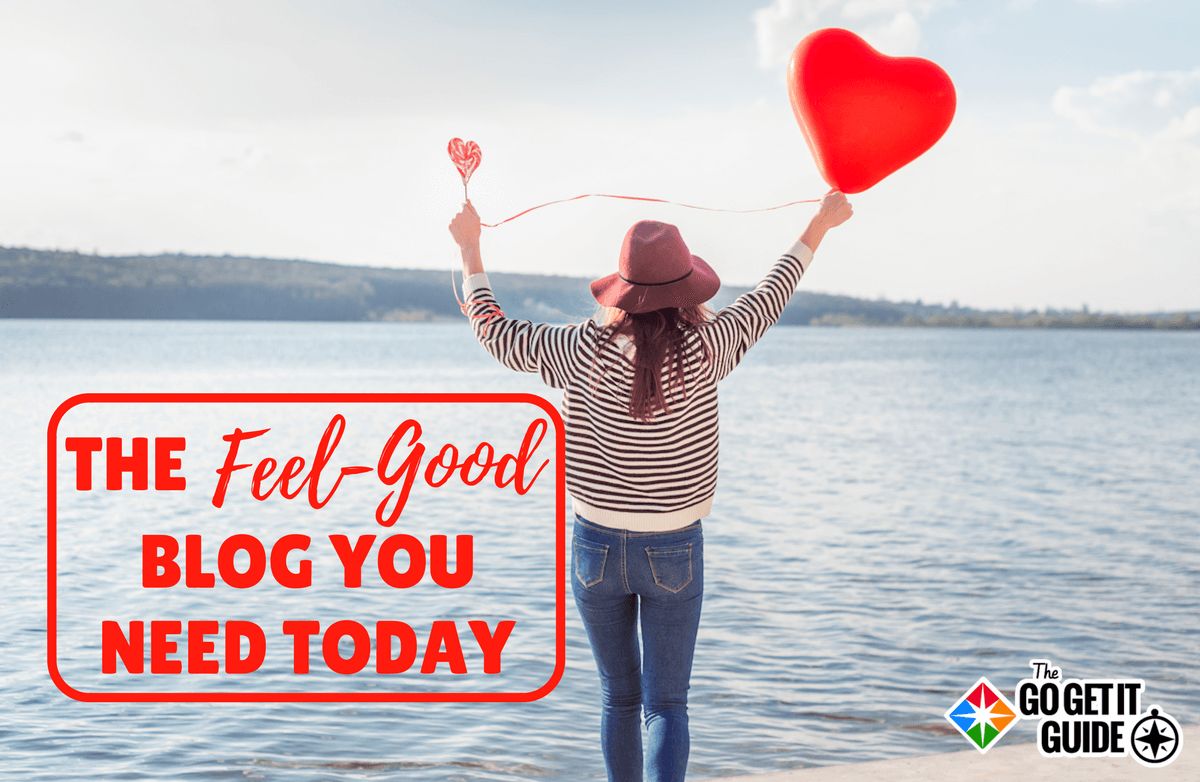 Every month
The Go Get It Guide
is your destination for motivation, musings on random goals and probably pop culture references. It's a space where we'll sort through the PR pitches and news, then share our honest thoughts on what's happening in the health and fitness world, what's on the horizon and just what we think of that video the internet obsessed over last week. Check in each month to Spark, Sweat, Smile, Savor and Shop with us!
Smile: Happy Tears

Sometimes life is scary and depressing and just plain sad. Whether it's a tragic event, a news story or just a bad self-esteem week keeping you down, we can all use a reminder that there are uplifting stories and beautiful people out there doing beautiful things for this world.
This month, Ellen DeGeneres delivers with a video montage of her favorite stories of everyday heroes. If you're an Ellen fan, you may have seen some of these stories (as a Saints fan, I have the
Drew Brees and best friends story
bookmarked for days when I need a good cry.). Watching these videos all at once, watching the kindness of strangers, of friends and of people for eight minutes is an important reminder that there are good, great and selfless people in this world. It's also a good reminder that you should always keep tissues at your desk because I forgot and ended up wiping my face with my shirt sleeve until it was drenched.
Spark: Celebrities, They're Just Like Us!

Perhaps you've seen it flipping through an issue waiting in the grocery checkout line or maybe you have a subscription so you never miss an edition, but you've likely seen
Us Magazine's "Stars—They're Just Like Us!"
feature. I used to have a mild obsession with the wordsmith behind their taglines for the sheer enthusiasm and excitement they were able to pack into just a brief caption, bringing the red-carpet-worthy, flawless, celebrities back down to Earth. There's just something about knowing that
"They Carry Their Cords!" (Harrison Ford)
,
"They Pump Gas!" (Heather Locklear)
or
"They Use Baskets!" (Alexander Skarsgård)
that erases the glitz and the glamour and reminds us that they're just regular people, too.
Last month, two stories reminded me that, as many of us can relate, celebrities also endure harsh body image critiques. After the birth of her daughter,
tennis superstar Serena Williams
penned an emotional and
powerful message to her mother
, thanking her for all of the lessons and strength she learned as a result of her mother's influence. The letter focuses primarily on how her mother made her proud of her curves, her muscles and what her body is capable of achieving, rather than feeling insecure about being too big or too masculine.
She writes, "I am proud we were able to show them what some women look like. We don't all look the same. We are curvy, strong, muscular, tall, small, just to name a few, and all the same: we are women and proud!" She notes that her baby girl has her arms and her legs, which makes her fearful that her daughter might undergo the same body criticism she's endured since she came on the professional tennis scene in 1995.
Then,
in a story in ESPN the Magazine
, Seattle Seahawks running back
Eddie Lacy
opened up about years of internet trolls casually, often cruelly, reminding him of his weight via social media. For years, people commented on his love of Chinese food, calling him fat and doing things like photoshopping his stomach to make him look like Santa Claus.
"Ever since his weight became a public topic during his four years in Green Bay—which included two 1,100-yard seasons—Lacy had read those kinds of comments and brooded in silence, convinced he couldn't win," the article says of Lacy, who grew up in Louisiana and found food to be a comfort after losing everything in Hurricane Katrina. "Responding would only give his tormentors a smirk of satisfaction, knowing they'd wounded him. If he worked hard, got back in shape through yoga and P90X, maybe then the jokes would fade. Except they didn't fade. If anything, they multiplied."
It's easy to think you're the only one with body image issues. After all, with everyone's social media feed full of joyous photos and "Great news!" updates, it certainly appears that people seem to be more confident than you could ever dream. But those are pictures and words on the internet, not reality. Our bodies are with us forever and each one responds to outside factors—exercise, healthy eating plans, stress—differently. We stress that what works for one body doesn't always work for another it's the truth. There will always be those people who can eat whatever they want and somehow lose weight, and there will be others who look at a doughnut and have to buy bigger pants.
What the haters fail to see is what that body can do—including being one of the greatest tennis players of all time like Williams, a powerhouse running back like Lacy, a
plus-size yoga inspiration
, a mom who wears her tiger stripe stretchmarks with pride after three babies or a
phenom female boxer who learned her thunder thighs are awesome
.
So whether you're an elite athlete dealing with internet trolls and rude reporters, the girl next door who hears the boy next door commenting on a belly roll, or a confident-on-the-outside executive who still can't get over feeling like their thighs are too thick, it's good to remind yourself that most everyone has some big or small issue with their body. You're not alone. Trolls are usually trolls because they're hiding an insecurity themselves and feel it's easier to be mean than to own up to their issues. The next time someone makes you feel bad about the way you look, invoke the powerful beauty of Williams or the strength of Lacy or the confidence of any number of body positive ambassadors, cast their (wrong) opinions aside, smile and know that if Serena can be better than the digs and critiques, so can you.
How do you deal with body bullies?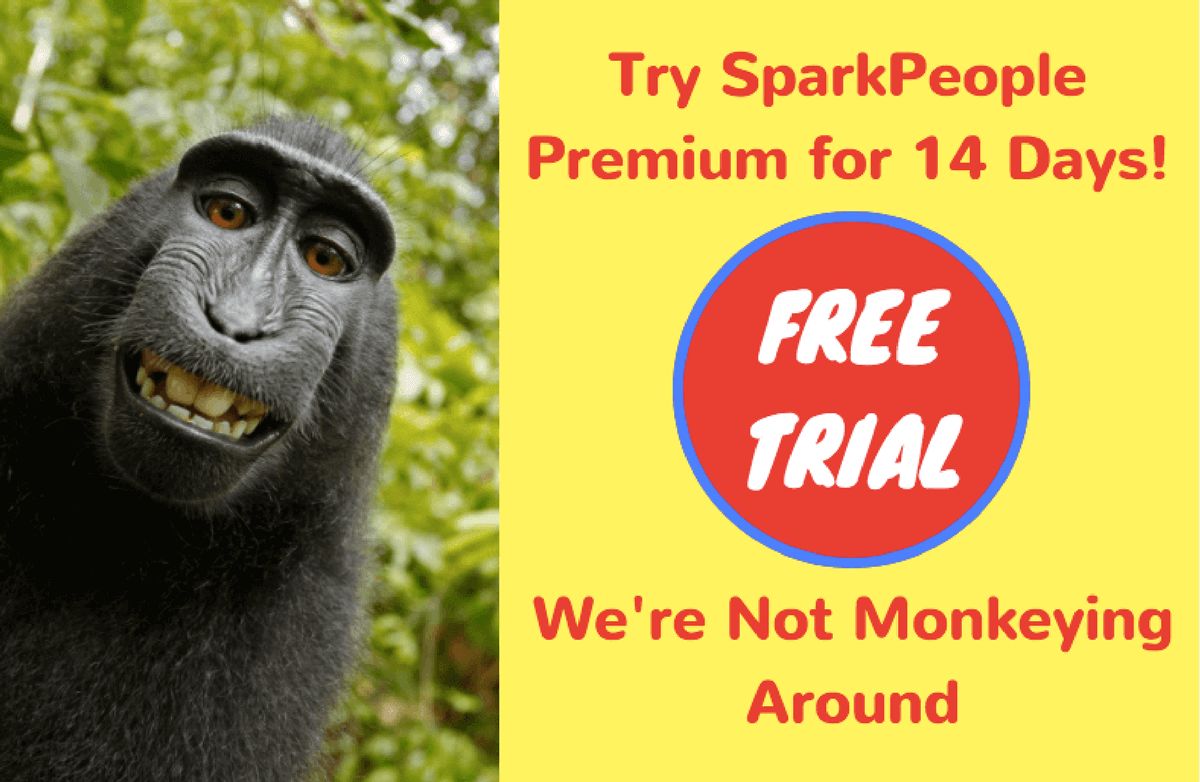 Hello again, and happy October! We're launching something new today that we're super excited about and we think you will be, too!
Starting today, you can
try SparkPeople Premium for FREE
! That's right, we're now offering a free trial of our Premium membership to all members with no obligation to continue with the upgrade once the trial is over. It's a two-week trial, and it's on us. :)

Why Did We Decide to Roll Out a Free Trial?
It's been about a year since we launched SparkPeople Premium and the response has been overwhelmingly positive. The members who have decided to take the Premium plunge don't regret it, and many of you have been nice enough to let us know how much you love Premium.
But there's still many of you out there who haven't yet tried on Premium to see if it's a good fit. We understand; plunking down money on something that sounds awesome but you've never tried is hard. So that's why we wanted to give you a chance to give us a try.
How Does It Work?
No matter where you start your trial--on the site or in the app--it's easy to sign up for the SparkPeople Premium experience. But the process does vary a little depending on your starting point.
In the app
, you'll see a big, orange button at the bottom of the Premium Features screen. When you hit the button, you'll see a confirmation screen from your operating system of choice (iOS or Android), informing you that you're signing up for a free trial. Once you click the button on that screen confirming that you want to give the trial a whirl, you'll get all the benefits of Premium.
If you're on our website
, you can sign up for your free trial on the
Premium Overview page
. You will have to enter your credit card information--we do this so you can continue to use Premium after your trial is completed--and the trial will start once you click the button at the bottom of the page.
Regardless of where you start, the trial will last two weeks. You can cancel at anytime--don't worry, you won't hurt our feelings. There's no obligation here, we just would like you to give Premium a spin, because we think it's the best SparkPeople experience we have to offer. If you decide to continue on with Premium after your trial, you won't have to do anything; we'll start your subscription right at the end of the trial so there won't be an interruption to your benefits.

Speaking of the Benefits of Premium…
In case you don't remember what we offer with SparkPeople Premium, allow us to give you the quick rundown:
advanced reporting,
our Email-a-Coach feature,
an ad-free experience on our site and in our apps
free access to SparkCoach and
our Secrets of Success e-book.
If you'd like to get a better idea of what all these benefits are exactly, check out
this blog we wrote
that's just about that. PLUS, you'll be the first to get access to new tools and features we'll be rolling out to Premium this year!
If you have any questions about this, hit us up in the comments below, and we'll be sure to answer quickly. Now go and give
SparkPeople Premium
a try!
Julie lost 35 pounds in 16 weeks.*
"I have a lot of faith in HMR, because I know they have a lot of data and research that they've based their program on."

Even as her weight crept up and her clothes started to feel snug, Dr. Julie didn't see herself as being overweight to the point that she had to worry about health issues, like hypertension or diabetes. When she heard about the Healthy Solutions® at Home program, she decided to look into it as an option for her patients, not for herself.

Fast forward 16 weeks, and Dr. Julie had lost 35 lbs! What happened? As part of her research, she joined the program herself and started to lose weight. A LOT of weight. In a short amount of time.

According to Dr. Julie, seeing the weight come off quickly was the motivating factor. "You just want to keep going because you see that it's working." After losing weight, she was so convinced of the value of HMR that she became the Medical Director of an HMR-licensed clinic.

And while it's true that "passion" isn't a word typically associated with a weight-loss program, it's the right sentiment for Dr. Julie. "I'm extremely passionate about recommending Healthy Solutions at Home for my patients. I'm a walking testimonial."
Healthy Solutions at Home brings HMR's clinically proven diet and lifestyle change program to your doorstep. The plan is simple: Lose weight quickly using HMR foods plus fruits and vegetables. Along the way, learn the healthier lifestyle skills you'll need to keep the weight off long after the dieting phase is over.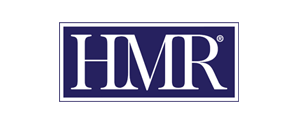 Learn More About the Program: Join today to lose weight quickly and learn the skills to keep it off.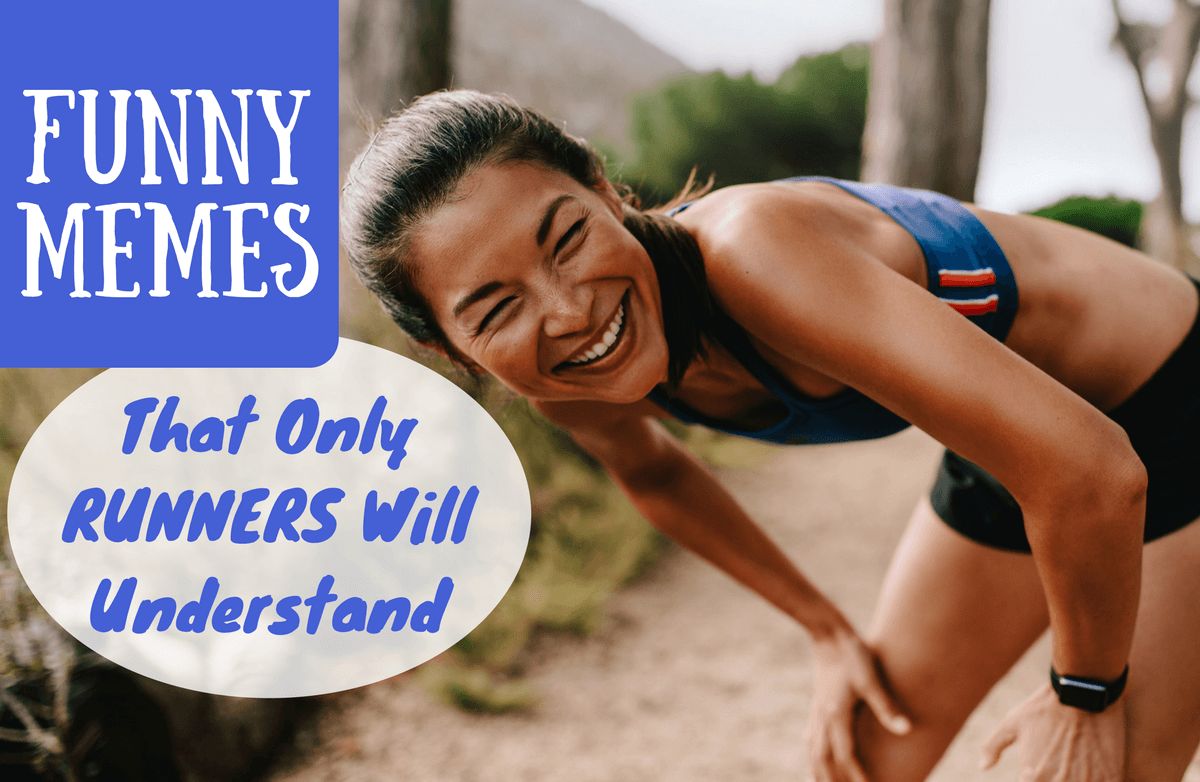 You love it, you hate it. Some days it exhilarates you, other days it exhausts you. One morning you can't wait to lace up and pound the pavement, and the next it practically takes a crowbar to pry you out of bed.
You're a runner. Sometimes a reluctant runner, but a runner nonetheless.
For those days when motivation is lagging and you're tempted to trade the track for some tacos, a little humor can go a long way toward reminding you why you started—and why not finishing is simply not an option. We compiled some of our favorite memes created by the only people who truly "get it"—other runners.
Browse, laugh, share—and then get out there!
Read More ›