SparkPeople Blog Most Recent Post
Editor's Note (Nicole Nichols):
Here at SparkPeople, we know just how powerful music can be as a motivator for your workouts, which is why we try to share new music ideas often. My friend Susie (who is an amazing Spinning instructor) uses a lot of instrumental songs in her classes, and I'm always surprised at how motivating and upbeat they are even though they have little to no words—and are often songs I've never heard before. If you are looking for some new fitness music that will push you, inspire you, and help you focus in your next workout (or race), this list is for you! Here are 15 of her favorite instrumental songs that are great for exercise!
Read More ›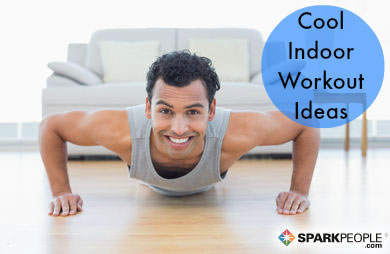 Summer is a great time of year to get outside for some fresh air and physical activity. Unlike the dark mornings and evenings of winter, summer provides plenty of daylight hours for a walk, run or swim in the pool. But as the temperature climbs, there could be days when it's just
too hot to safely exercise outside
. Does that give you an excuse to skip your workout? Not a chance!
There are lots of ways to exercise indoors, which can help you stay safe, cool and comfortable. Then after the hard work is done, you can relax with a cold drink, feeling proud that you stayed consistent with your workout routine. Here are some ideas to get you started.
Read More ›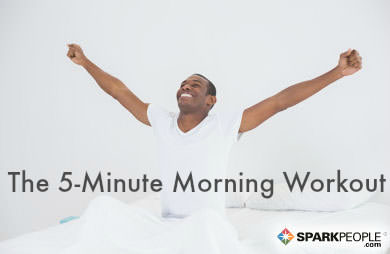 Exercise isn't just about burning calories and building strength. It's also about improving productivity and quality of life. But when is
the best time to exercise
? The answer is whenever it best fits into your schedule. One problem with afternoon or evening workouts is that they are often put off by other conflicting responsibilities. In addition, if you exercise too late in the day, it can be hard to "wind down" and fall asleep.
Early morning can be a great time to get some exercise in as long as it doesn't make you late for the rest of your day. As a spine surgeon I have to be "ready to go" with a high energy level by 6 a.m. This doesn't leave time for a lengthy morning workout so we at
MDFitness
came up with a 5-minute workout that you can do right out of bed without disrupting your morning routine. In the time it takes to brew your coffee you can have your metabolism revved up to full throttle and ready for whatever the day throws at you. It works for me and I know it will work for you. We use the same easy-to-follow exercises you will find in our DVD
The Doctors Workout
.
Read More ›
Starting to think about your summer vacation plans? Let's talk about how you might be able to keep your workouts from falling by the wayside.
As a profesional and Olympic soccer player, you'd think that I work out all the time but the fact is, it's not that easy. I'm on the road about 15 nights each month. Often we go from the airport to practice to bed to the game to the airport. Gym? When's that supposed to happen? I've had to figure out how to get my workouts in any time, anywhere. No space? No time? No excuse in my book! It's really not as daunting as you think.
Here are some of my favorite exercises that can be done without any equipment—right from a hotel room!
Read More ›
As you know, we've made a number of changes to SparkPeople's website (and apps) recently. Most of these changes were welcomed by the majority members, while some have voiced concern that the new changes take some getting used to.
I wanted to try and provide some perspective about why we've been doing these things, so that you can understand the strategy behind it and know that our goal is not to frustrate or confuse our long-time members.
Read More ›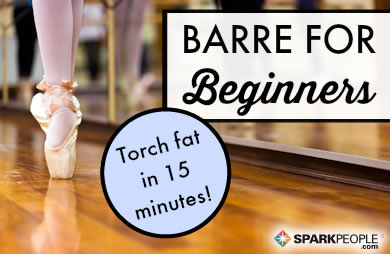 If you love
barre workouts
(or are ready to try one), check out this ballet-inspired lower-body routine that's designed to sculpt and shape your hips, thighs and buns (oh, and your abs, too!) in less than 15 minutes. Pull up a sturdy chair (or head to the nearest countertop) for this efficient, effective, squat and lunge-free workout.
Want more? Click here to try more of our
barre and ballet inspired routines on JESSICASMITHTV
!
Like this workout? Be sure to subscribe at
Youtube.com/JessicaSmithTV
to access a full library of over 150 FREE full-length workout videos. New episodes air every Saturday at noon EST!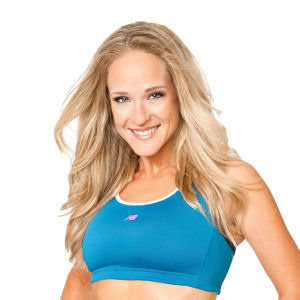 About the Author
Jessica Smith
is co-author of the
Thin in 10 Weight Loss Plan
(Sunrise River Press, 2012), and a certified wellcoach, personal trainer and group
fitness
instructor. Having started her own
fitness
journey more than 40 pounds ago, Jessica knows how challenging it can be to lose weight (and keep it off). Recently named one of
Sharecare's Top 10 Online Influencers
, she loves finding and sharing the latest info on weight loss, fitness, and
healthy
lifestyle habits. The star of several best-selling exercise DVDs, Jessica has over 13 years of experience in the industry, and holds a
bachelor's degree
in Communications from Fordham University.