SparkPeople Blog Most Recent Post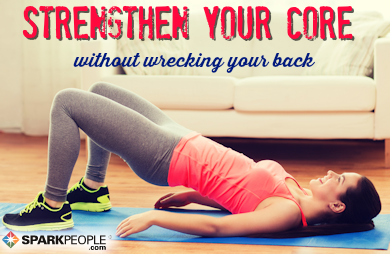 The muscles of your core work together to support posture, protect the spine and improve agility, balance and power, making core strength training an important part of any fitness routine. Unfortunately, for many people, core strength training and back pain or discomfort go hand in hand. Often resulting from weak muscles and poor form, back pain is no reason to avoid core strength training, though. In fact, properly performed core exercises can simultaneously help protect your back and strengthen the abs at the same time.
Decrease the probability of injury with these back-friendly core strength exercises.
Read More ›
The walk-up song is a time-honored tradition in Major League Baseball, offering players a brief moment in the big game to express themselves—and oftentimes their culture or state—by way of song. A great walk-up song has the power to get fans up on their feet, maybe intimidate the pitcher and make that long walk from the on-deck circle to the batter's box a walk that inspires confidence and a bit of swagger. While some players opt for
viral guilty pleasures
, an
unexpected slow jam
or the
not-so-subtly smug
, most players pick beats that get their adrenaline going and the crowd jumping, making them perfect for cardio or HIIT workouts.
To celebrate the return of America's National Past Time, we pulled together a spring soundtrack featuring a walk-up song from one player on each team in Major League Baseball. These are the songs that get baseball's All-Stars, Golden Glove winners, Rookie of the Year recipients and popular players pumped when they step into the batter's box, so pop in your headphones and find out if they have the right stuff to get your heart pumping, too.
All music from MLB.com.
Read More ›
Strength training
is an important part of any good exercise regimen. Not only do you build muscle (which burns fat), but strength training also helps to speed up the metabolism, allowing you to burn more calories for longer periods of time. Looking for new ways to strength train without having to move around too much? Here are six static positions that require very little movement while still building muscular endurance and strength.
Read More ›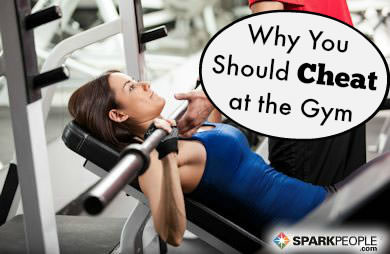 You put on your sweatpants and baggy T-shirt. Throw your hair up into a ponytail and wipe the make-up off your face. You fill your water bottle and head to the nearest elliptical. Headphones in, you tune out the world, focusing on the show you're watching or that new song you downloaded. You set your sights on the console and the clock, watching the numbers—calories, time, and distance—tick up until you've hit your goal on one (or maybe all three). Get in and get out, that's what the gym is to you. You're not there to talk or make friends. You're just there to get through your routine and go home.
But what if I told you that going to the gym could—and should—be a little more
fulfilling
? The truth is that having an affair at the gym happens more than you might think. It can change your mind and your body—and how you feel about yourself. If you've been going through the motions lately, feeling uninspired or tied down, then break free from monogamy and bring the excitement back with an affair!
Read More ›
Easter is synonymous with bright pastel-colored candy eggs, marshmallow chicks and creme-filled chocolates--which aren't exactly the most waistline-friendly treats. But you can still partake in the goodies without derailing your healthy habits. If you're looking for some alternatives to the usual fare, here are some small tweaks you can make to lighten up your Easter baskets this year (while still having fun)!
Read More ›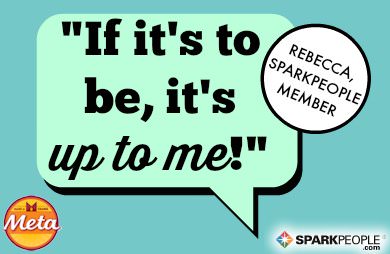 Making significant healthy lifestyle changes—and maintaining them for the rest of your life--might seem next to impossible at first. But don't worry! At SparkPeople, we believe in taking small and manageable healthy steps that eventually become lifelong habits. Our sponsors at Meta also believe that small changes can lead to good things, and they even have a name for it: the Meta Effect. When you make a healthy choice like taking the stairs or eating a Meta Health Bar for a snack, you may continue to make good choices to keep the streak going.We've talked to several people who have changed their lives through this step-by-step approach--and now, they're sharing their secrets with you in this success story series! Meet Rebecca, a fan of walking, Pilates and playing with her grandchildren. We love her realistic outlook and positive approach to healthy living!
Read More ›