SparkPeople Blog Most Recent Post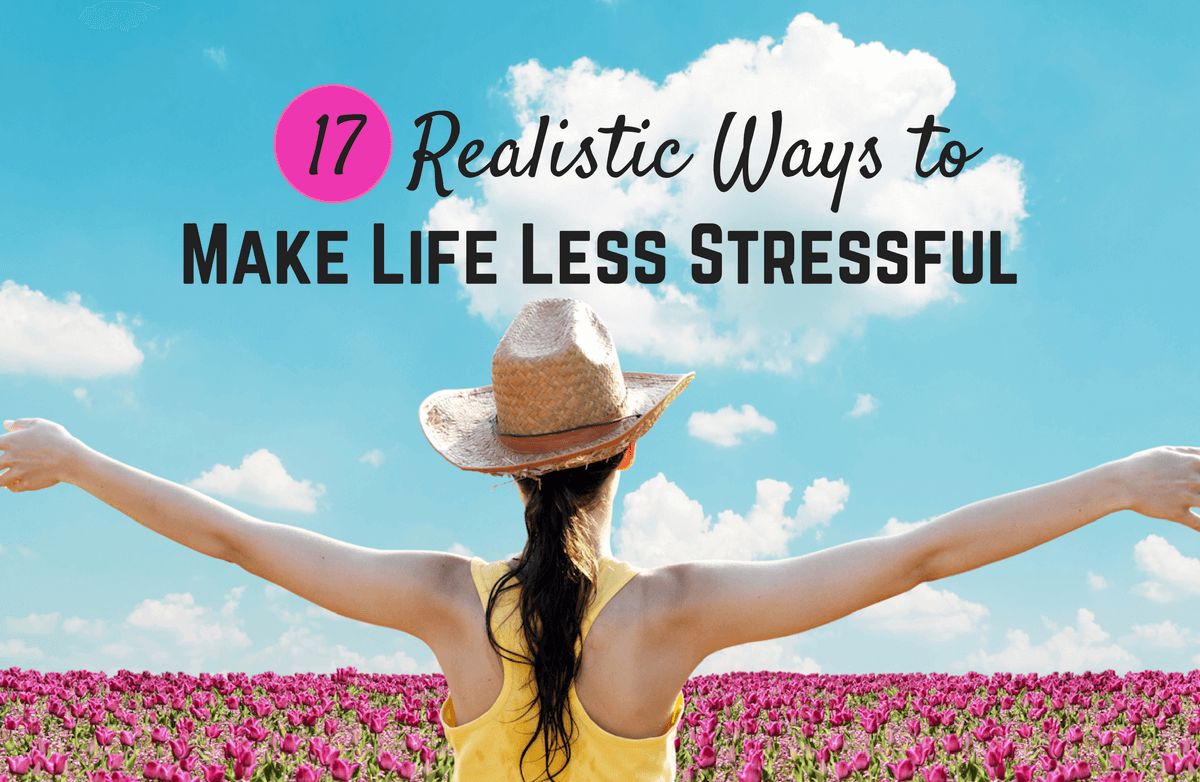 I have dreams of living a stress-free life, where my children are always happy, my house is always clean and I have plenty of free time to do whatever I'd like. In reality, I'm just like anyone else who has a lot of responsibilities on their plate and gets easily overwhelmed with the daily to-do list.
Stress isn't necessarily a bad thing. Some stress is normal and can even be
used to your advantage
. It's important to recognize that there are
dangers associated with too much stress
, though, including long-term effects on your physical and mental health. Headaches, insomnia, constant worrying—these are the kinds of things I'm trying to avoid.
Yet, when I read about how to reduce stress, so much focus is on things that require amounts of time I don't have available in the first place. I'd love to do a yoga class, but finding time for it would create even more stress. A massage would be great, but squeezing in an appointment between martial arts practices and work isn't going to happen. If you're like me, you're looking for simple things you can do right now that will make daily life a little more relaxed. Many of these options take just a few minutes, but the benefits can last a lifetime.
Read More ›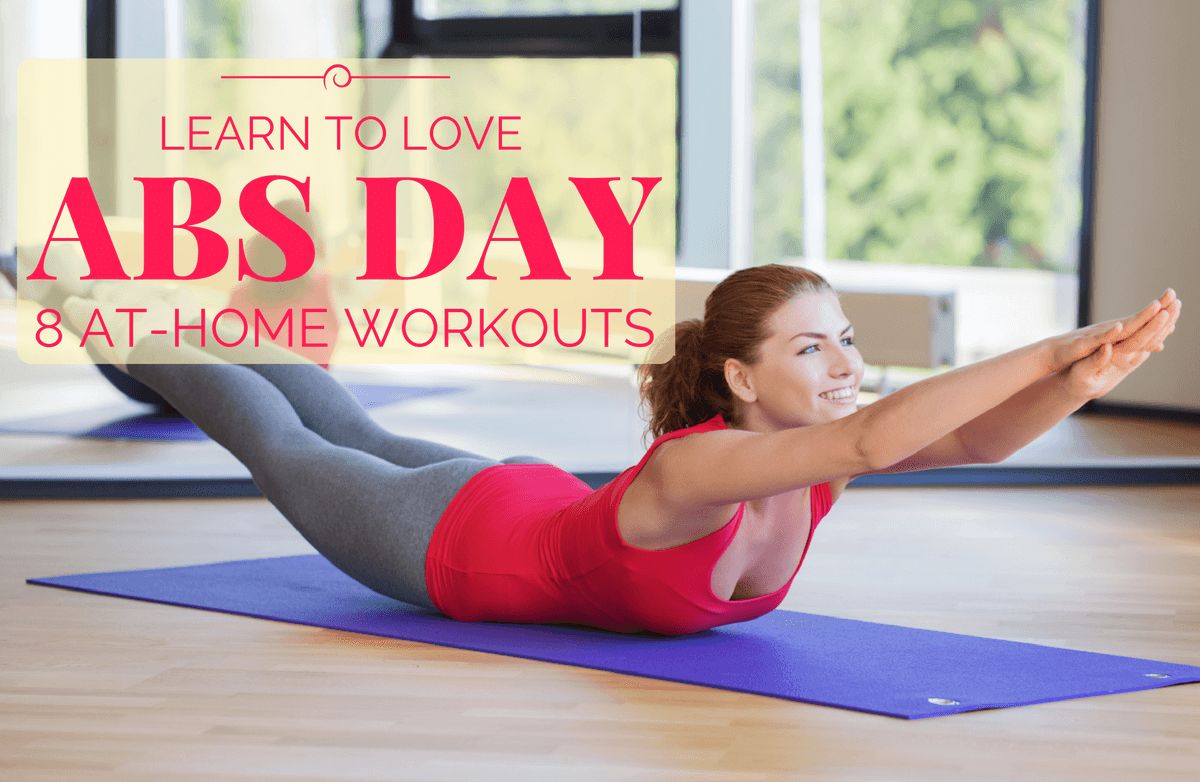 It is a truth universally acknowledged that abs day is a dreaded day. The isolations, crunches, planks and Russian twists are moves we love to hate, the ones that make our bellies hurt when we laugh the next day. But, in the end, it's all so worth it for that tight core feeling. Yes, even the laugh pains.
Aside from the fact that strong abdominal muscles look really, really great, working out the mid-section of your body also
reaps a whole bunch of health benefits
. Not only will bending, twisting and lifting start to feel easier, but your posture and balance will also improve tremendously. While it's important to exercise every part of our body to see a real difference all over, taking some time to work on your abdominals once or twice a week is important for any exercise routine. Get a confidence boost in as little as 10 minutes with eight hurts-so-good at-home workouts.
Read More ›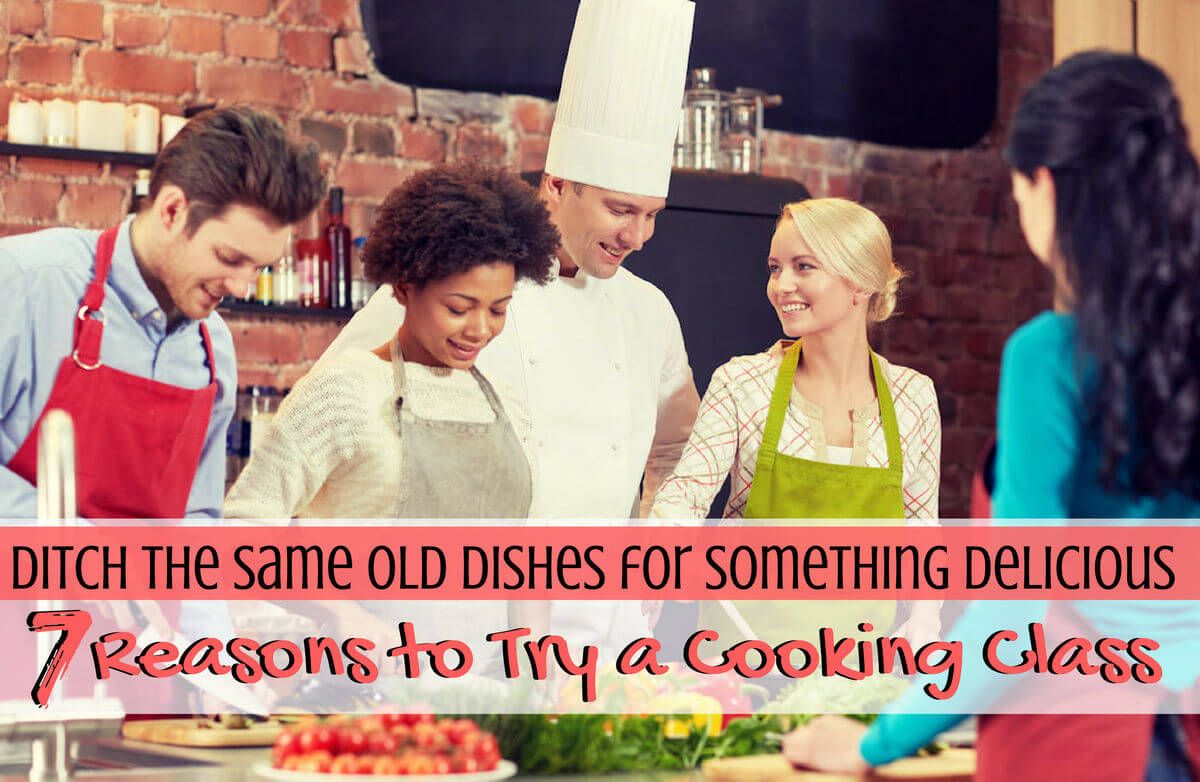 When faced with another Sunday and another week's worth of meal possibilities, do you envision earmarked cookbooks, julienned veggies, perfectly grilled meat and the smiling faces and full bellies of loved ones around the dinner table? Or, does your vision more closely resemble a photo of the Mojave Desert—a barren and idealess wasteland with unhappy, hangry kids making an occasional, tumbleweed-like appearance?

If it's the latter, instead of routinely picking your way through the the same old, last-minute, tried-and-true dinner staples or occasional drive-thru dinners week after week, consider going back to school—cooking school. From learning a new technique or two to discovering your next favorite dish, cooking classes can take the stress out of meal mania. Plus, no dirty dishes.
Read More ›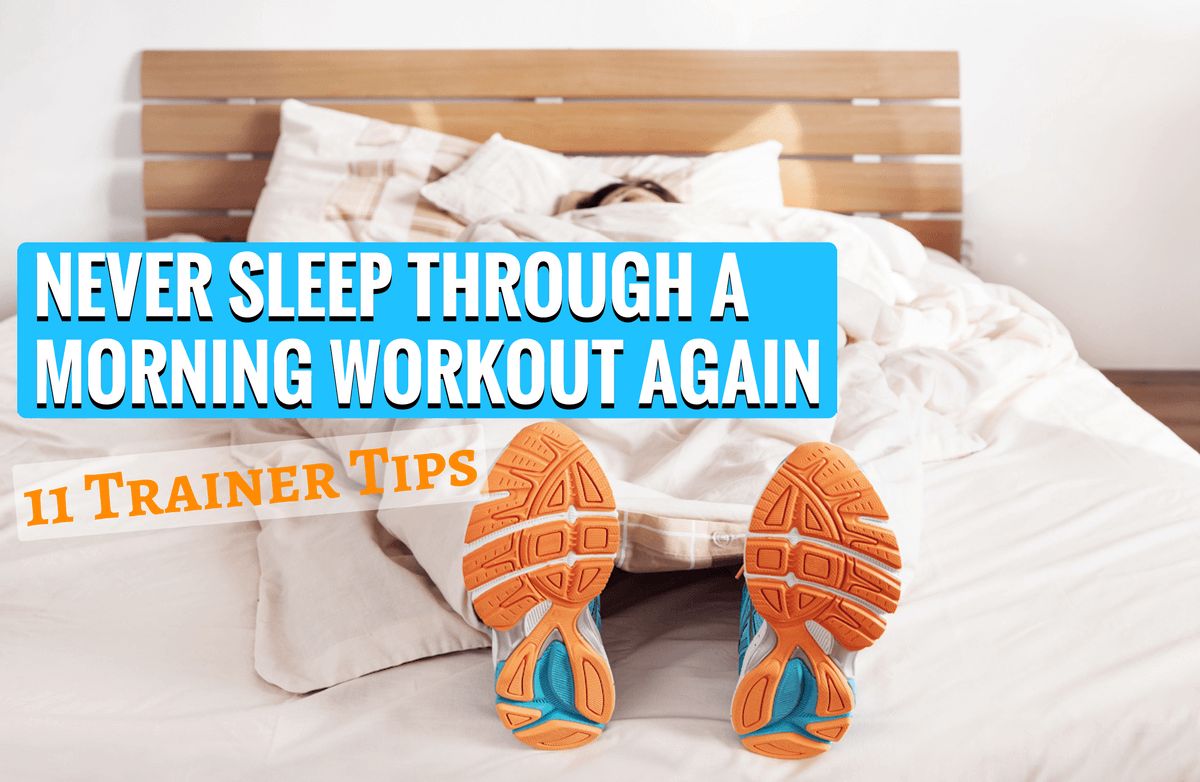 For some, the best part of waking up is hitting the snooze button and going right back to sleep. For us mere cozy-blanket-warm-bed-loving mortals, finding ways to get out the door in time for a pre-sunrise workout class can become a brutal competition, pitting your goals against your tired brain.
Yet group fitness instructors and personal trainers seem to wake up with a spring in their step, a sparkle in their eye and a natural caffeine boost streaming through their system before the first songbird has even chirped. Their high-energy enthusiasm and go get 'em attitude can be more infuriating than infectious if you're still wiping the sleep from your eyes, but what if there was a way to steal their secrets to being chipper in the pre-dawn hours? Trainers and fitness pros aren't all morning people—they've just trained their bodies to never say snooze, and you can do the same.
Read More ›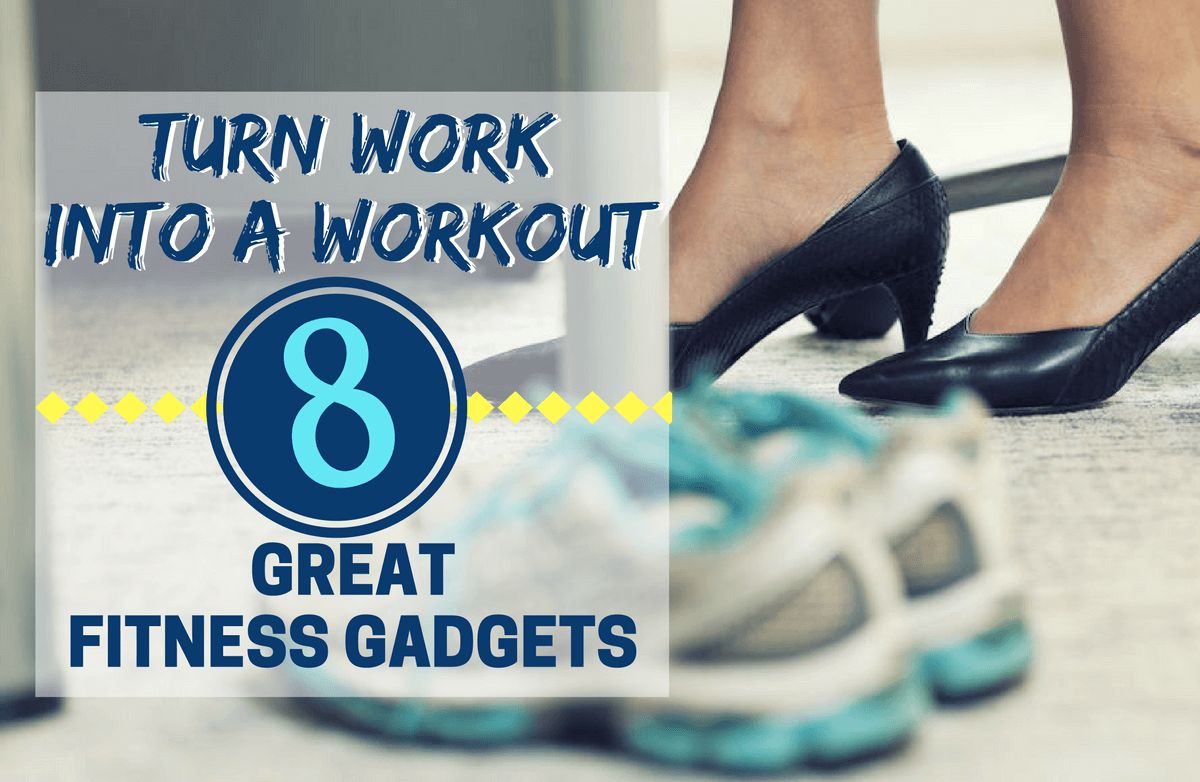 You've heard the facts: the average office worker spends a
whopping seven to 10 hours sitting in a chair
, you have to engage in 30 minutes of moderate to vigorous exercise daily to
combat the detrimental effects of sitting all day
and finding ways to fit in exercise throughout the day
could be just as beneficial
as carving out a full 30-minute workout after work.
The health perks of squeezing in a little exercise here, a little effort there are no joke, plus they're actually really important for your overall happiness. There are plenty of desk workouts available out there and especially on
Pinterest
, but for those of you who feel a little silly doing triceps dips off the side of your chair and squats while your coworkers work on spreadsheets five feet away, they're probably not the most appealing option.
Before you resign yourself to a sad, stationary cubicle existence, consider transforming your office space into a fit-friendly oasis that will be the envy of all your fellow deskmates. No matter the amount of space, there are plenty of products out there designed to allow the health-conscious worker to fit in those little bits of exercise magic throughout the day.
Read More ›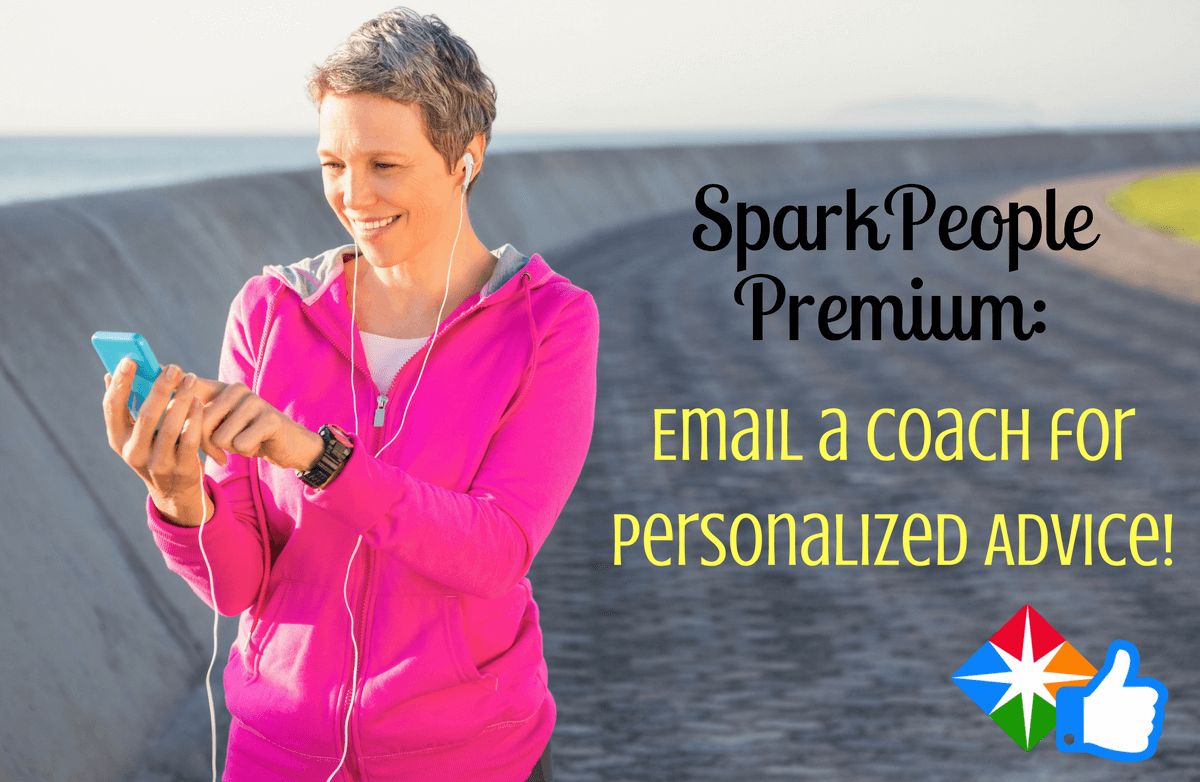 One of the most frustrating things about adopting healthy habits and losing weight is that you're an experiment of one. What works for one person might not necessarily work for your particular body, metabolism or lifestyle, so it's on you to test drive various eating habits and fitness routines until you find the one that fits just right. It's easy to drive yourself crazy with all of the information out there telling you what to eat, when to eat, how to exercise, when to exercise and the best way to minimize your effort while maximizing your results.
With all the conflicting information and resources out there, wouldn't it be nice if you could talk with an expert, tell them your story and get personalized advice to help you reach your goals? Now, it's possible with the "Email a Coach" feature as part of SparkPeople Premium!
Read More ›