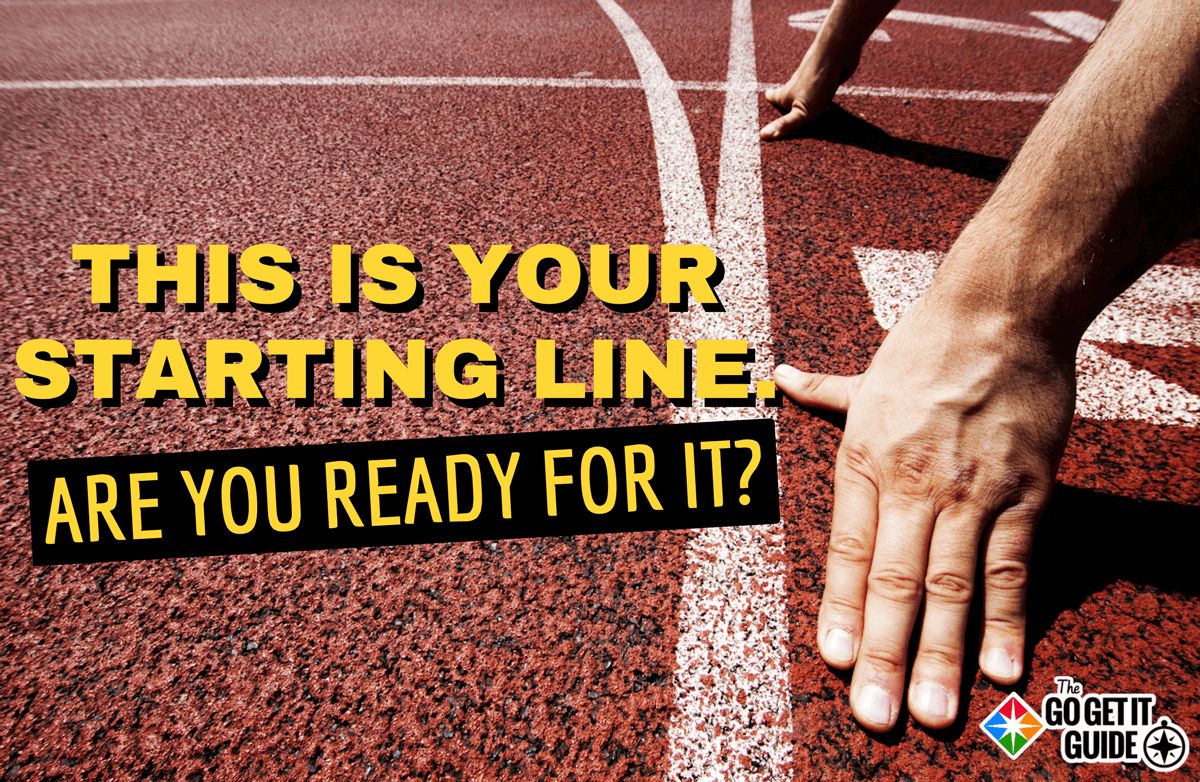 Every month
The Go Get It Guide
is your destination for motivation, musings on random goals and probably pop culture references. It's a space where we'll sort through the PR pitches and news, then share our honest thoughts on what's happening in the health and fitness world, what's on the horizon and just what we think of that video the internet obsessed over last week. Check in each month to Spark, Sweat, Smile, Savor and Shop with us!
Spark: Where to Begin

The last champagne bottle has been popped and you've swept up what you pray is the last of the glitter, meaning there is only one logical thing left to do: determine who you're going to be in 2018. Now, I'm not talking about some
"She's All That" transformation
where you ditch the glasses, learn to wear your hair down, miraculously get hot, start attending all the best parties and land the high school quarterback who actually seems to like you just the way you are. Resolutions that get too big are doomed to fail. Life and errands and deadlines will eventually get in the way and trying to take on too much change all at once will inevitably lead to frustration and quitting. Who you become could just be 2017 you, but on time for social gatherings. It could be you, but someone who cuts down from six cups of coffee every day to three. Maybe it's a you who decides to make the move to the front of spinning class.
Read More ›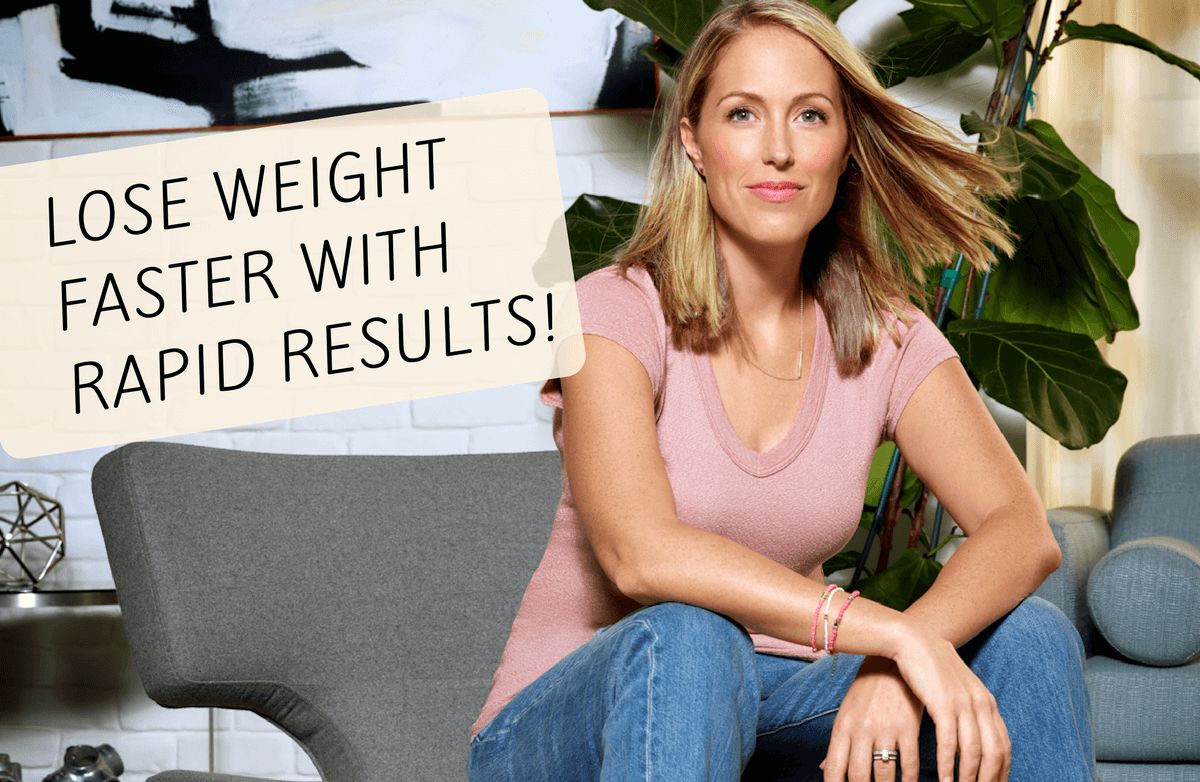 If we're being honest, I'm sure we'd all appreciate it if some things moved just a little bit faster. The workday, the line at the post office, the timer on the treadmill, highway traffic and, especially, your weight loss.
Losing weight can often be a tedious process measured in ounces lost and endless exercising that seems to lead nowhere. While no one has invented a magical pill that you can take to instantly shed weight, there are some diets that can help you safely shed pounds more quickly than others.
Read More ›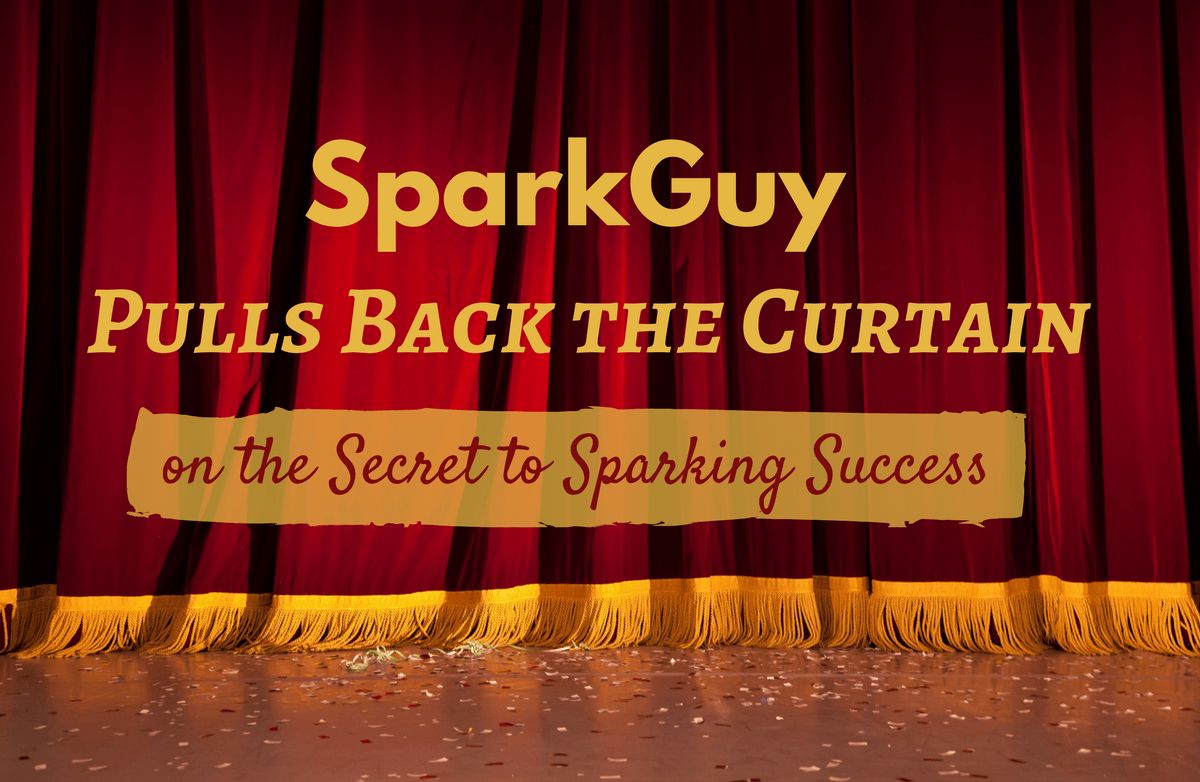 It seems like every day there's a new kid on the health and fitness block. Thanks to the newfound allure of staying fit and eating healthy (yay!), new companies promising great health products, fitness strategies or weight-loss tools emerge regularly, some with incredible promise and others just trying to capitalize on the public's renewed interest. This flurry of fresh potential can make it difficult to determine which companies have staying power and which will fizzle out.
Read More ›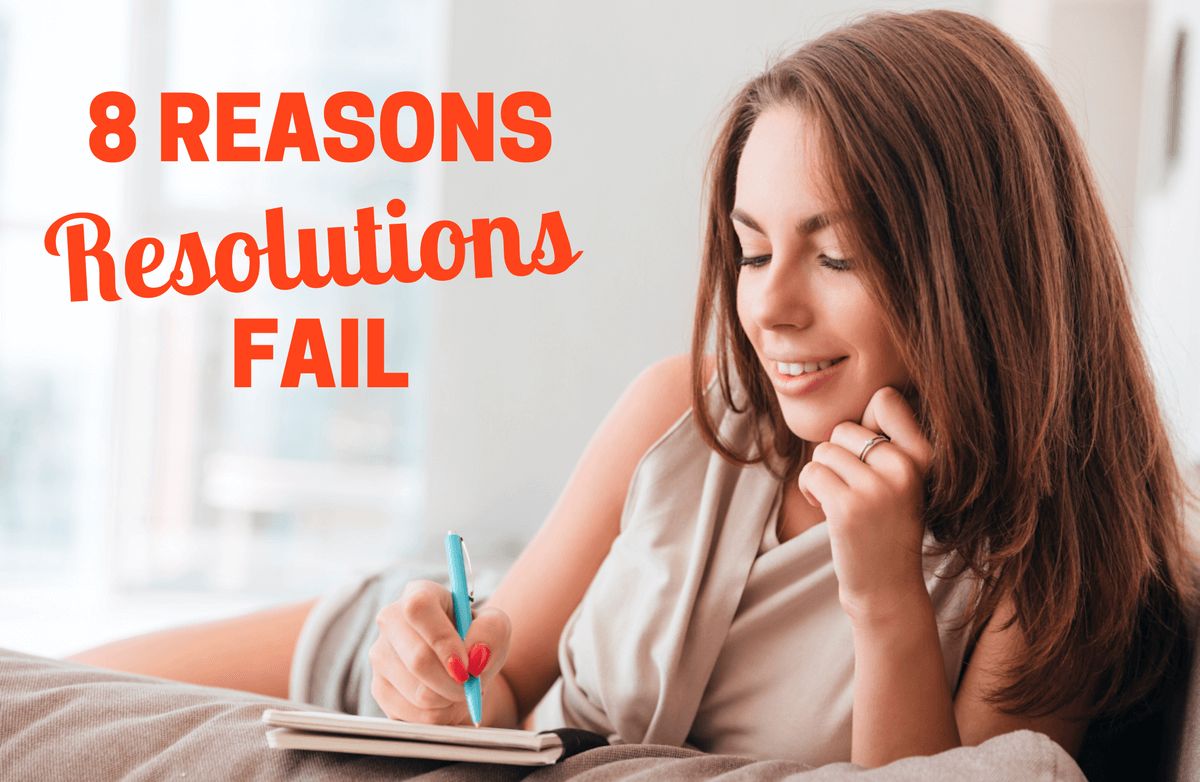 With a new year comes an onslaught of "new year, new you" conversations. How will you improve yourself in the coming year? What should you consider changing about your lifestyle to make your next year your best one yet? Can a little tweak here and a little change there be the ticket to your happiest self?
As New Year's resolutions dreams and plans swirl around your head, I'd like to make one request: Don't make resolutions. Really, it's not worth it. If your plan is fitness related, especially, seriously, do not even bother. It might sound crazy, but I promise there's a better, more effective way to approach your new year, new you.
First, let's check the numbers.
Read More ›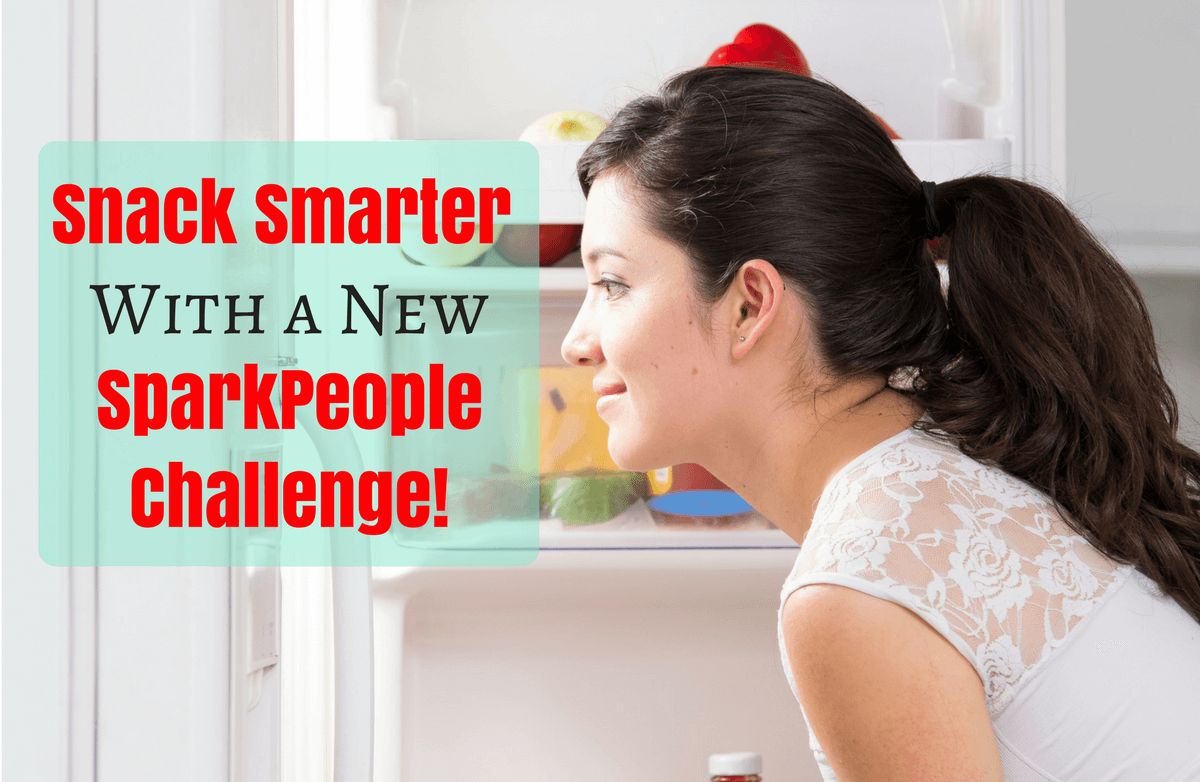 When it comes to healthy eating, the focus is almost always on your three square meals of the day. Meal planning revolves around them and your day seems to be planned around eating at certain times of day. But who actually eats that way? If you're like most, you likely find yourself craving nourishment in between meals, and a misunderstanding about how to satisfy that craving is often responsible for derailing an otherwise healthy diet.
Without a strategy, snacking, mindless munching and emotional eating can quickly ruin your day of healthy eating. We see members struggle with salty and sweet cravings that threaten to end their best intentions, leaving them feeling like they've failed.
Snacking doesn't have to be a struggle, though, which is why we're excited to announce
SparkPeople's 28-Day "Smart Snacking" Challenge
. Designed to educate you about how snacks can be beneficial to a healthy diet, you'll learn how to find healthy snacks, understand when to incorporate them into your day and challenge yourself to create your own delicious snacks right at home. In just 28 days, you'll have a snacking strategy that works for you while earning SparkPoints for each day of the challenge you complete! When you're ready to reexamine this important healthy eating factor, invite your friends and join us for a challenge that will change the way you think about snacks.
Read More ›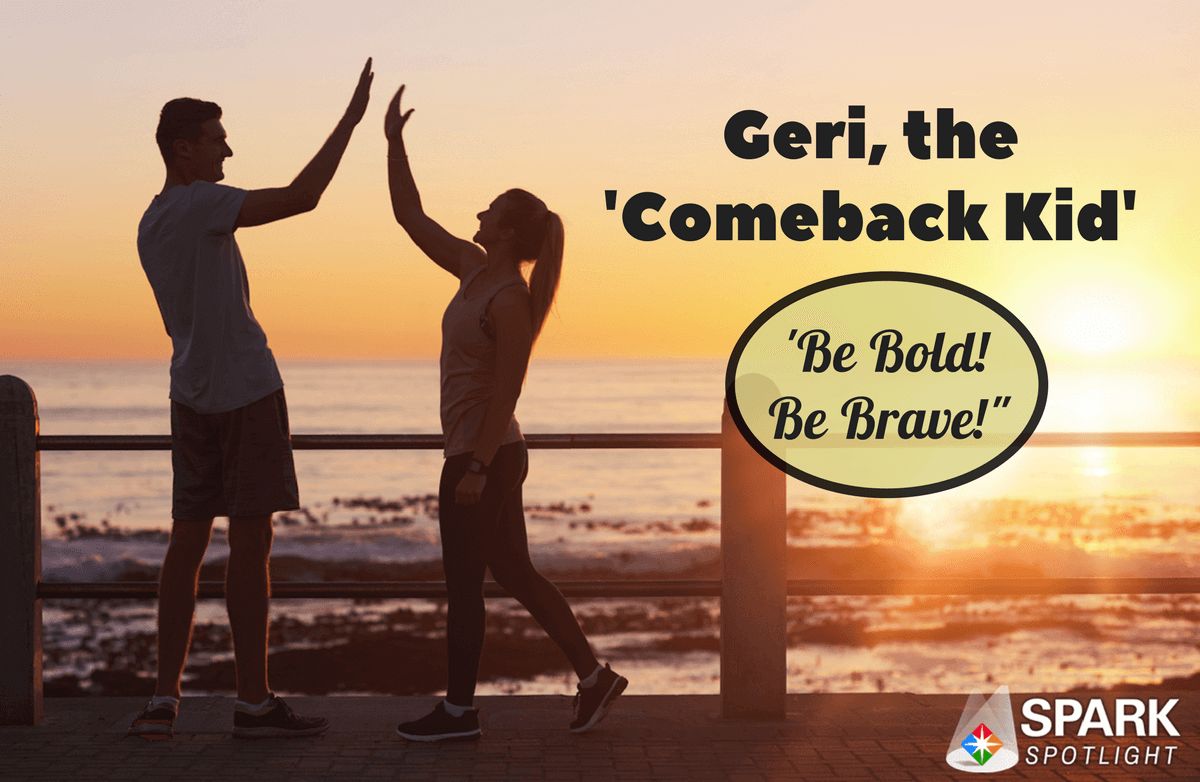 At SparkPeople, we love helping people accomplish big goals—but we believe it's equally important to celebrate the small successes along the way. Each week in the Spark Spotlight, we'll check in with a featured member about his or her proudest moments, biggest challenges and advice for others on living, thinking and feeling healthier. We hope these quick snapshots will help motivate you to keep moving steadily toward your own goals, week by week.
Hometown:
Ontario, Canada
Age:
50
What's your overall goal?
My overall goal is to not go to extremes when it comes to losing weight. Every year, I would lose weight, get healthy and skinny and then immediately gain back the weight. Either I didn't know my limits when it came to eating my indulgences, or I couldn't maintain a healthy lifestyle long-term.
Read More ›