SparkPeople Blog Most Recent Post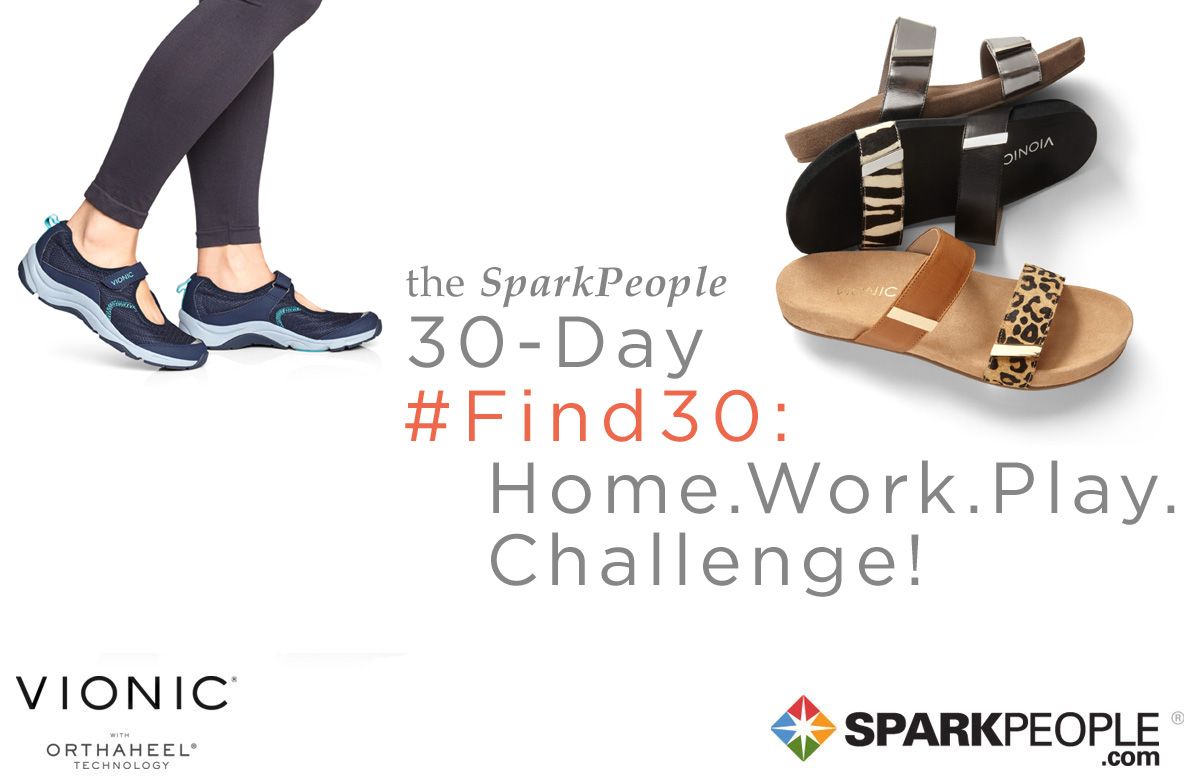 Finding time for fitness can itself feel as exhausting as a workout. You know that you could fit it in if it weren't for the lack of time, sleep or motivation; the never-ending household chores, grocery shopping or work deadlines; or the demands of the kids' schedules, spending time with your significant other or even just relaxing time just for yourself.
If this cycle sounds familiar, rest assured in the knowledge that not only are you not alone, but there are effective ways to get moving no matter how jam-packed your calendar. We're here to help you find time to fit in fitness and healthy living wherever you are throughout the day for the next 30 days. We've partnered with Vionic® with Orthaheel® Technology footwear to bring you the
30-Day
#Find30: Home.Work.Play. Challenge!
By joining the challenge, you will receive a foolproof plan to help you squeeze 30 minutes of daily fitness into your home, work or play time for the next 30 consecutive days.
Read More ›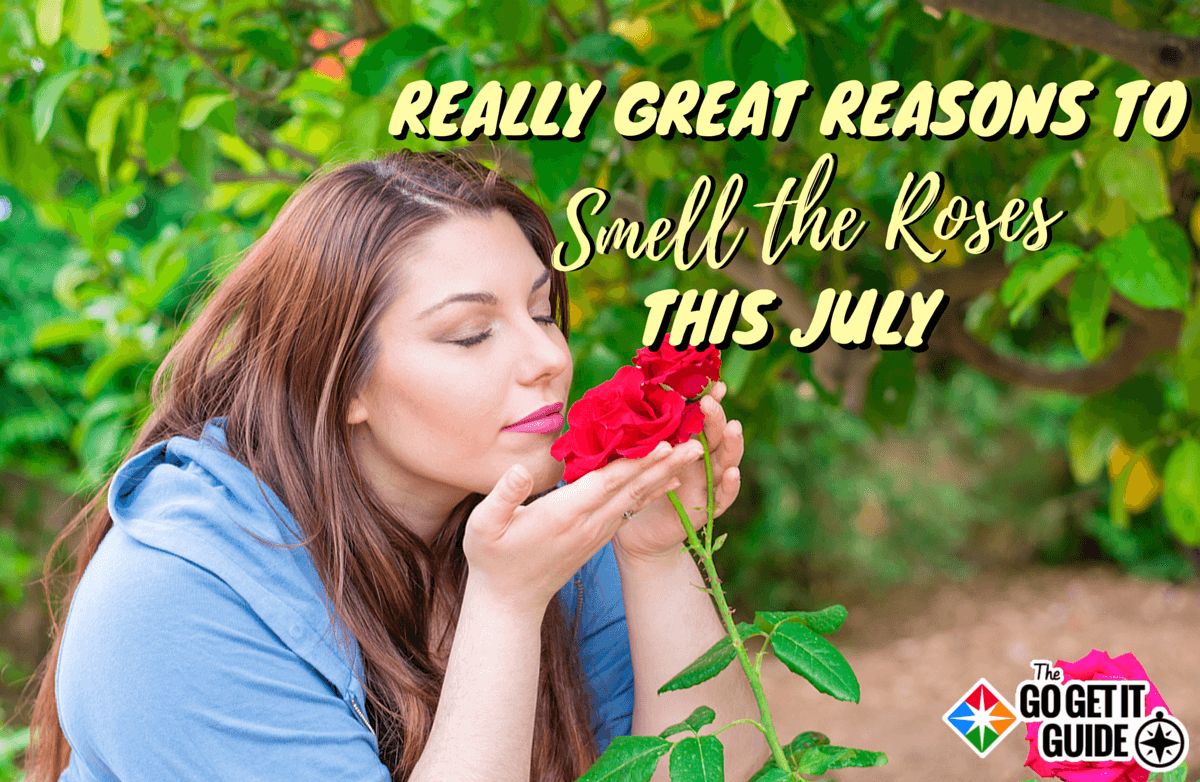 June's over? Julyin'.
Welcome to my new favorite dad joke and this month's blog. As a kid, I don't know that I really, truly appreciated the glory that is the three-day weekend. Sure, I threw caution to the wind by putting off all my reading homework until the night before school started again and I made sure to cram in as many sleepovers and holiday foods as possible, but now, as a (mostly) fully functioning adult, the three-day weekend is something to be cherished and adored. Having an extra day to frolic outside and spend time with family and friends without a bedtime looming is great for resetting your brain, taking a deep breath and just being.
Growing up, my mother would occasionally let us have "mental health days" (usually after a particularly torturous orthodontist appointment) to leave the stress of school or the "Peter told me that he heard from Jason that you told Brad that I totally like him," drama behind and just enjoy an ice cream cone on the curb. Replace "school" with "work" and the Peter drama with email chains, and the three-day weekend is basically the mental health days of the working world. Getting to Sunday and realizing, "Hey, wait a second. I don't have to do 15 tons of laundry tonight and
meal prep
—I still have a whole other day! Monday Alicia can worry about that outrageously large amount of laundry," has got to be right up there with the joy of having a child or
being the Duchess of Cambridge
.
Read More ›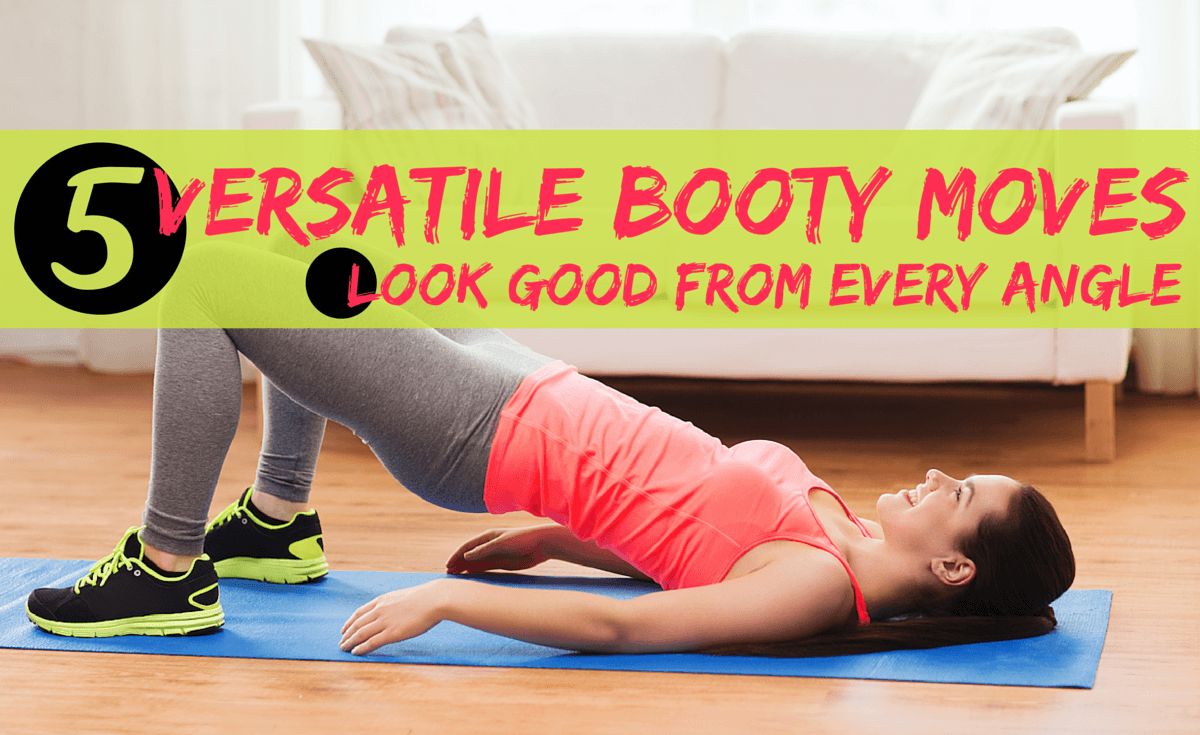 The recent pop culture obsession with the
derriere
aside, there are a huge range of reasons for making glutes gains. Not only will you be able to jump higher, stand taller and run faster, but you'll also experience fewer lower-body aches and pains when you engage your rear. And, bonus: Increasing lean muscle mass anywhere also ups your calorie burn when you're at rest.
Luckily, you can feel the booty burn without using a bunch of fancy equipment. SparkPeople.TV has a wide variety of lower-body videos, many of which call for nothing more than a little sweat and your own bodyweight. Go ahead and give these well-rounded routines a go!
Read More ›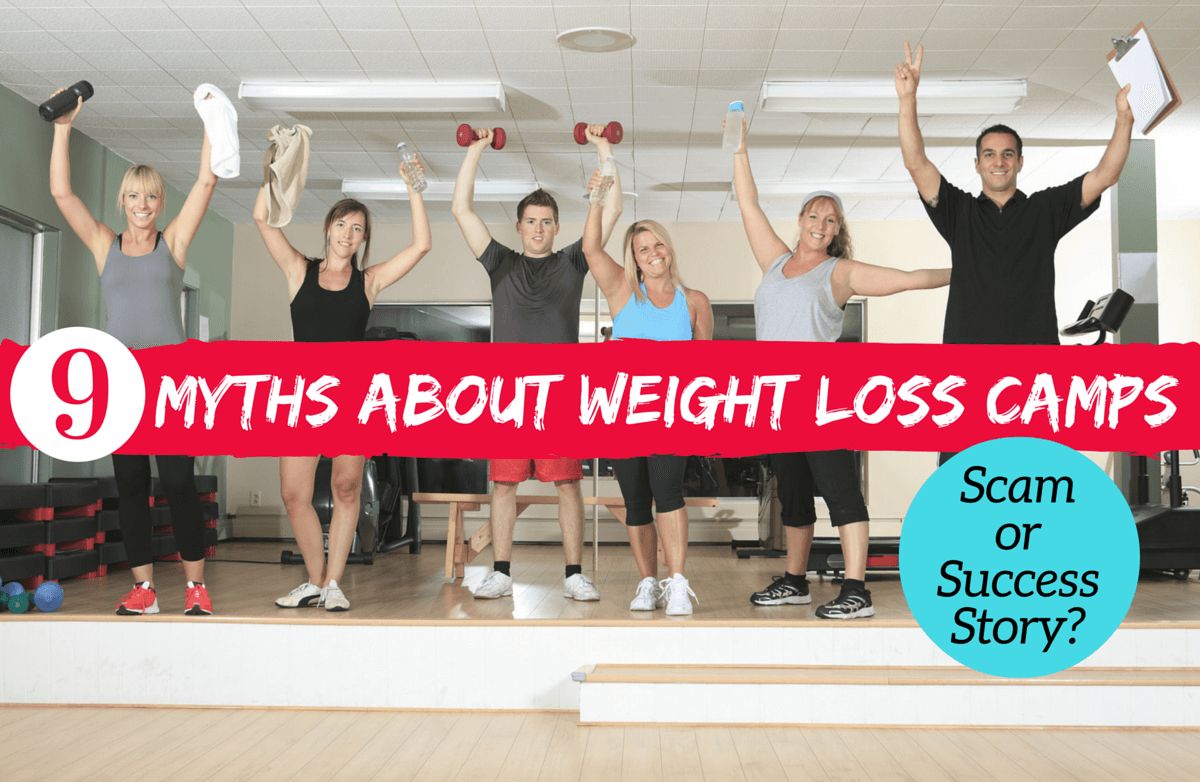 Maybe you've tried everything you can think of to lose weight—counting calories, cutting carbs,
tracking steps
, joining a gym and countless other tactics—but nothing has worked. Perhaps you've lost a few pounds, and then gained them right back. You might stick to a healthy diet for a few days, only to have a moment of weakness that sends you spiraling back to your old ways. Maybe you feel too heavy, too tired, too old or too pained to exercise.
Read More ›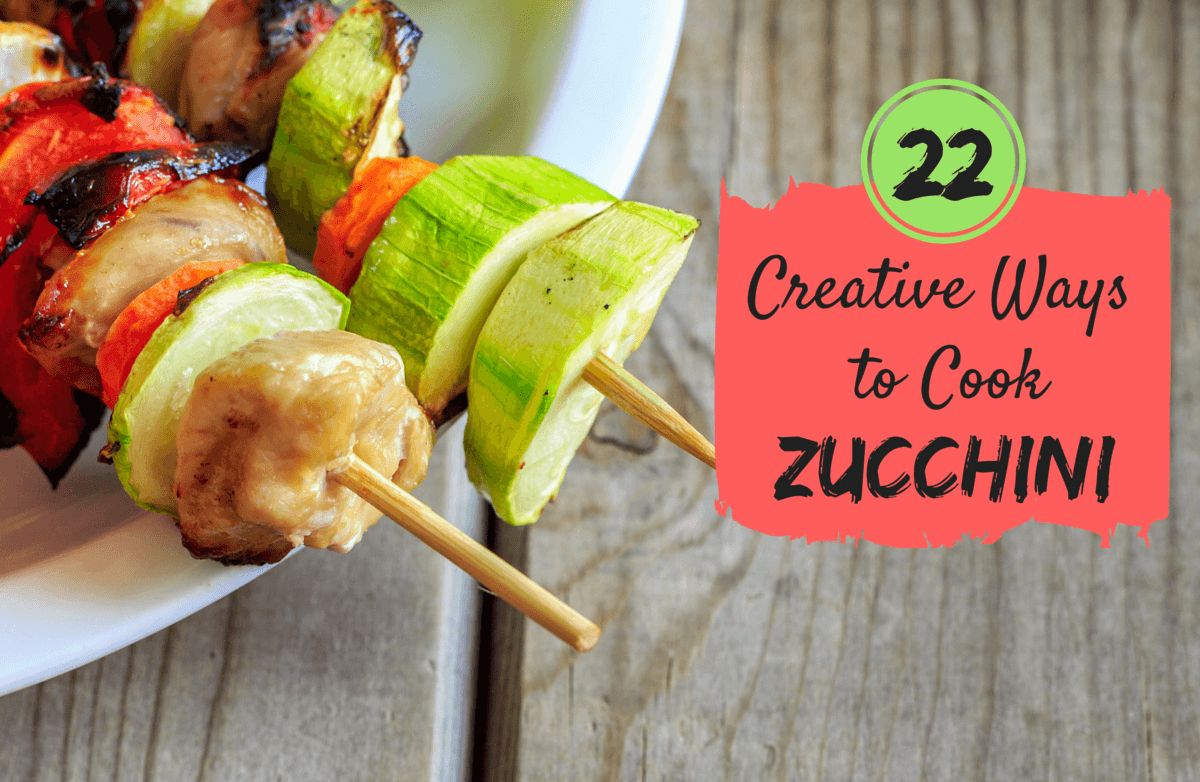 The zucchini is sort of a vegetable hero. Chock full of vitamins, fiber, potassium and other nutrients—as well as a laundry list of health-boosting antioxidants—it delivers both a health and flavor boost. Plus, since it contains a mere 30 calories per medium-sized zucchini, it plays well with any diet plan.
Read More ›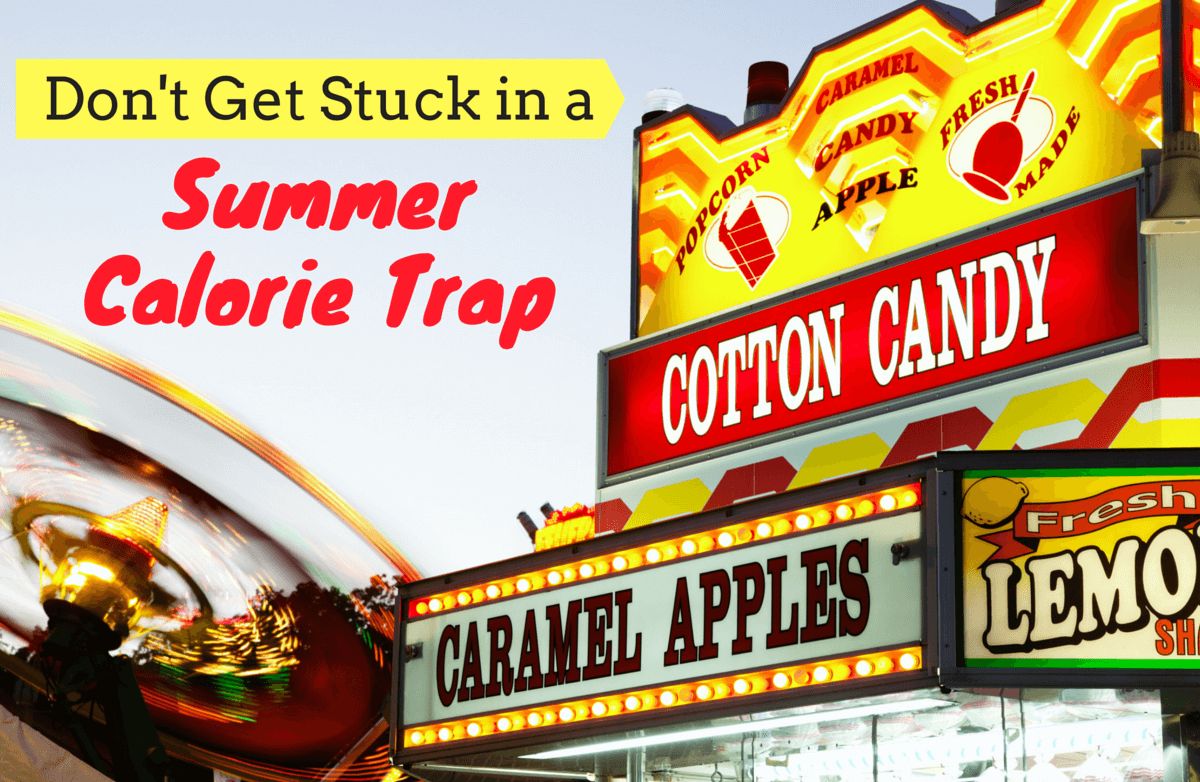 Summer is back, and it's brought with it all of its usual accomplices, such as backyard barbeques, poolside lounging, beach vacations and amusement parks—none of which are particularly known for their healthfulness. But that doesn't mean you have to let your goals melt in the hot sun, nor does your social calendar have to suffer. Whether you're headed to a family reunion or a fun-filled festival, it is possible to make healthy (okay, healthier) choices. Read on for your guide to smart summer sustenance.
Read More ›