SparkPeople Blog Most Recent Post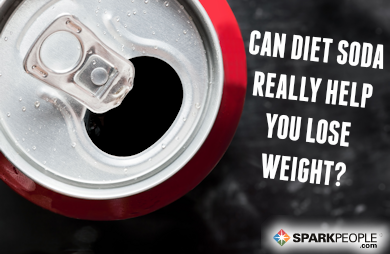 There's no perfect formula for successful weight loss and maintenance. As a veteran weight-loss researcher, I've seen it all: people who continually struggle to shed pounds and, on the flipside, champion losers.
What's their secret? To help answer that very question, Dr. Rena Wing of Brown University and I founded the
National Weight Control Registry
(NWCR) in 1994.
Read More ›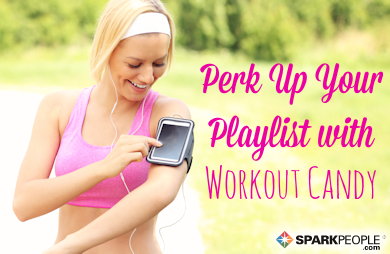 There is a delicate art to creating the perfect exercise playlist. The beats need to keep you motivated, the lyrics should make you happy and the pace should be upbeat. A well-crafted playlist has the power to propel your workout to the next level, and that's something worth celebrating!
Lucky for you, we teamed up with the folks at Yes! Fitness Music to take some of the guesswork out of the elusive perfect playlist. This mix of familiar pop favorites and bumping house music is as entertaining as it is motivating--the playlist includes over an hour's worth of music at 135 beats per minute to help you really maximize your workouts.
Read More ›
When you're juggling work, family life, social obligations and other responsibilities, your healthy lifestyle probably often seems like it's pushed to the very bottom of your to-do list. But the good news is that you can find the balance you're looking for in just a few minutes per day. Healthy living doesn't have to be all-consuming; your health is a result of small, consistent choices over time. We're here to help with a new challenge to help you make healthy choices at your own pace--and balance your life in the process. If you liked our
Healthy Habits Reset Challenge
, you're going to love this one, too!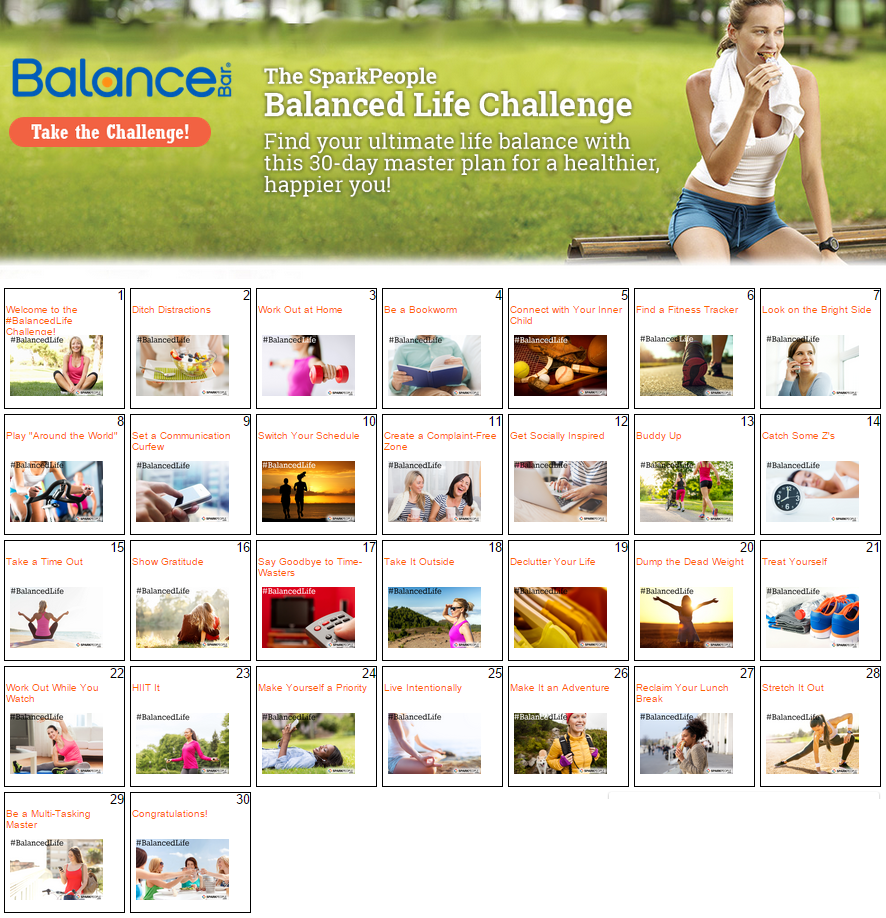 What can I expect from the
Balanced Life Challenge
?
Read More ›
Many runners plan out their daily health routines down to the nth degree. However, even though you are seeing your desired results on the outside, you may not be doing everything you can to ensure your body is being properly cared for on the inside.
Eating the proper foods at the right times can mean the difference between a healthy body and one that isn't receiving the post run nutrition it needs to recover. Therefore, you should take some time to learn exactly what foods should be eaten before, during and after your running events, if you want to keep your body in optimal condition. Let's take a look at some of the best post run recovery foods.
Post Run Recovery Foods By Category
There are a number of different types of foods your body needs after a run. Let's start with discussing specific categories and why they are important. Then, we will go into the types of post run recovery foods your body needs.
1. Carbohydrates
You should strive to consume
carbohydrates
within 20-30 minutes after your run. Eating carbohydrates shortly after your workout helps optimize your body's recovery as that is when your muscles are the most receptive to rebuilding your glycogen reserves.
2. Protein
Protein
helps with the repair of muscles after a strenuous run. Therefore, you should try to consume some carbohydrates and proteins at a ratio of 4:1. In other words, 4-grams of carbohydrates for every 1-gram of protein you eat.
3. Electrolytes and Antioxidants
Running, especially long-distance running, significantly depletes your body's electrolytes and antioxidants. There are several ways to help restore these vital nutrients in your body. Certain fruits and fruit juices will do the trick. Drink plenty of fluids throughout the day and eat frequent small meals to help combat fluid loss and replenish your body's electrolytes.
You are probably asking yourself "what about a sports drink?" Well, sports drinks can be helpful. However, while a sports drink will supply your body with the sodium and potassium you lost through the sweating process, they really don't have any nutritional value. Therefore, you can guzzle a sports drink for a quick fix but you should ultimately strive to replenish your reserves with fresh fruit or fruit juices. One more tip is to avoid drinking alcohol or large amounts of caffeine as these will only dehydrate your body further.
The Best Post Run Recovery Foods
Now we are going to provide you with specific examples of the best post run recovery foods you can eat to help replenish your body with the vital nutrients it needs. Of course you need to start restoring your fluids as soon as possible after a strenuous run. Therefore, a sports drink or some water are both great for a quick fix. However, the recovery process does not stop there. Here are some specific foods that will help restore your body back to pre-run status.
Oatmeal
Greek yogurt
Chicken
Hummus
Salmon
Lean beef
Turkey breast
Sports/Energy bar
Banana
Berries
Fruit Juice
Low-fat cottage cheese
Eggs
Almonds or other nuts
Vegetables
There are some great food combinations that also work well, such as:
chicken/turkey sandwich on whole-wheat bread
whole-wheat pasta or rice with a lean meat and your favorite sauce
salad with some lean meat or fish
omelet with veggies and lean meat
turkey and avocado sandwich on whole-wheat bread
What You Should Do If You Can't Eat Immediately After A Run
It's best to try and eat a post run meal within an hour or so. However, if that's not possible, strive for one of the following:
1. Chocolate milk is helpful for immediate nutrient replacement.
2. Drink a
protein shake
with either milk or water.
3. Snack on some Greek yogurt.
4. Grab an apple.
5. Have a banana with some peanut butter.
6. Try some Hummus with carrots or pita chips.
Last But Not Least
Although running is an integral part of your health regimen, it can also be hard on your body. Therefore, you will need some rest and relaxation after your run. Make sure you give your body plenty of time to recover properly after a rigorous workout. That means sitting down, relaxing and putting your feet up as you enjoy the fruits (no pun intended) of your labor!
It's a buyer's market out there. Whatever you need – from a smart TV to walking shoes – you'll find a sea of options. These days, even blood glucose meters have seemingly infinite variations and features.
To avoid becoming overwhelmed with all the different glucose meters out there, it might help to start with these three criteria: ease of use, required sample size and cost of the meter and test strips.
Is the Meter User-Friendly?
If you choose a meter that's user-friendly and delivers quick, accurate results, you're much more likely to stick to your testing schedule. Testing regularly will help you understand how your blood sugar responds to everything from your meal choices to physical activity.
Ease of use means something different for everyone, so consider everything from the size and weight of the meter to how readable the display numbers are. You might benefit from a larger meter that's easier to hold. If you're always on the go, a super portable meter that allows you to test discreetly might suit you better.
What Size Blood Sample Is Needed?
If you're like most people, you'll be interested in a meter that requires a small sample size. This is particularly important if you need to test often or have sensitive fingers. Fortunately, you'll find that many meters use less than 1.0 microliter – or 1.0
μL
– and take 10 seconds or less to display results.
The FreeStyle family of products offers several meters that require a sample size of just 0.6 microliters or less, and can display results in 5 seconds, on average or less.
How Much Do the Meter and Supplies Cost?
We all know that diabetes can be an expensive condition to manage, so out-of-pocket costs for testing supplies will probably factor into your decision. Although buying a meter may be a one-time cost, it's really the test strips that are the recurring expense, so make sure you look closely at the total cost when selecting a meter and test strips.
Bonus Tip: Consider Buying Your System Over the Counter
In addition to all the other options in the marketplace, there is
another approach to diabetes management
– buying your test strips over the counter. Now you can avoid the hassles of insurance, including paperwork, pharmacy lines and the ever-increasing cost of copays.
Until recently, it hasn't been possible to buy meters and test strips from leading brands over the counter at accessible prices. But now, you can get the
FreeStyle Precision Neo
meter and test strips at your pharmacy without a prescription. This gives patients a quality alternative to using insurance and paying high copays for blood glucose test strips. You can find the
FreeStyle Precision Neo meter and test strips
at major retailers or drugstores in the diabetes supplies section, or you can
buy them online
. Prices may vary, but the MSRP for 50 test strips is $21.99.
The bottom line: You have to find what works for you! To help you come up with your ''Best for Me'' short list, be sure to tap into resources like user reviews, manufacturer
comparison charts
and
how-to videos
. Good luck finding the meter that suits your needs best.
What is one food that was eaten thousands of years ago, is still eaten today in probably the exact same form, and is just as good for you today as it was then? Honey! Some refer to honey as liquid gold because in the good old days honey was the only opportunity many people had to eat something sweet, so it was considered a great and rare treat.
General Health Benefits
Honey offers benefits to the entire body. A tablespoon of honey only has a little more than 60 calories. Honey is fat-free, sodium-free, and cholesterol-free. No wonder health conscious people add honey to their tea rather than sugar or a sweetener substitute. Honey is comprised of 80% carbohydrates, 18% water, and a 2% mix of vitamins, minerals, and amino acids, so honey adds a mighty health wallop.
Help Ditch the Cough
Honey is a cough suppressant. In a 2012 study, the journal
Pediatrics
recommended that when children between the ages of one and five years take two teaspoons of honey 30 minutes before bed, they coughed less, which made falling asleep easier. Although the exact reason honey helps is unknown, most believe that honey coats and soothes the throat, especially the nerve endings that might cause the "itch" creating the cough. Honey can also be used to treat upper respiratory tract infections.
Sleep
Honey can also help people who have trouble falling asleep. Honey can help create a release of serotonin. Serotonin helps improve a person's mood, which in turn makes
sleep
come easier, and honey even improves the quality of sleep a person gets. Another sleep benefit of honey is that some of the amino acids in honey include tryptophan, which is the same amino acid in turkey that tends to make it harder to stay awake after the big Thanksgiving meal.
Allergy Relief
Honey has anti-inflammatory properties that sooth coughs and other
allergy
symptoms. Although the scientific evidence is harder to prove, the anecdotal proof is evident. Additionally, naturopathic doctors have been prescribing honey for people with allergies for years. One belief is that the pollen has antibodies that when introduced to the body helps decrease, over time, the body's reaction to pollen.
Energy Drinks
With only 17 grams of carbohydrates in a tablespoon, and because it offers unprocessed sugar, honey can be a benefit as an
energy drink
. The fructose and glucose of honey enters the blood stream directly, which means drinking a honey-based energy drink right before a workout pays dividends immediately, and it continues to offer an assist during longer, more involved workouts.
Cancer Fighter
Some of the properties found in honey are also found in anti-carcinogen meds and other foods. Yearly, there are more and more studies that indicate that honey has a role to play in the prevention of cancer, and in the prevention of the formation of tumors.
Cuts and Burns
Who knows why the first Egyptian found this out, but honey is beneficial for people who are suffering from cuts and burns. Honey has antiseptic properties that keep wounds clean and free from infections. It is believed that honey is able to take moisture from the air and to promote healing while keeping bacteria away. Honey has even been recognized as a successful treatment for athlete's foot, yeast infections, and arthritis pain.
Hangovers
In the unlikely event that a person would drink too much and wake up with a hangover, honey has been found to be one of the more effective and reliable home remedies. Honey helps sooth the stomach, and it even allows the liver to expel remnants of alcohol faster. A simple recipe for a hangover cure is to take eight parts orange juice, seven parts natural yogurt, and 1.5 parts honey and blend them together.
Honey is one of the best natural remedies and natural preventatives a person can find. Like most foods, it is most effective when taken in moderation. Whether you're suffering from a cold or allergies, or if you want to ensure that you're doing all you can to fend off cancer, honey offers many benefits.