SparkPeople Blog Most Recent Post
How much can you relate to the following scenario: You start every January 1
st
with great intentions. You've renewed your gym membership, stocked your pantry full of healthy food, tossed out all of the chips and cookies and told yourself this is it. The healthy lifestyle begins now.
Things go well for the first few days, the first few weeks or even the first month. Then slowly, the old habits start to return. You're tired of getting up an hour early every morning to head to the gym, so you hit the snooze button and begin skipping workouts a few times a week. The occasional splurge is becoming more frequent, and staying in your calorie range becomes the exception rather than the rule. Eventually, all of the hard work that began on January 1
st
has been undone, and before you know it, you're right back to where you started. What went wrong?!? Here are some ways to prevent history from repeating itself in 2015.
Read More ›
I'll admit that I'm very particular when it comes to the foods my kids eat. I've learned not to be too restrictive, because it's important how to teach them to make their own choices and how to incorporate treats and other foods they love into their diets. My oldest is 8, and so far, I think we're doing pretty well. My kids don't feel deprived that they don't eat fast food on a weekly basis, and they don't mind when I add kale or other leafy greens to their favorite smoothies.
I always assumed that school would be a place that would support my healthy eating efforts. What I've found is actually quite the opposite: by far, school is where my kids get the most junk food.
Read More ›
It needs to be said: juice cleanses are so 2014. If you're not feeling satisfied from last years' liquid craze, then why not give smoothies a spin? For a true meal replacement made from whole-food fiber, protein, and nutrients, juices simply won't do. Here are a few reasons why smoothies will take your sips to a whole new level in 2015:
1. Drink smoothies, save money.
When you think about it, isn't it kind of ridiculous to pay up to $12 dollars for a 12 oz. bottle of pressed juice? It's even crazier to think about especially because a lot of the good stuff is removed and discarded in the juicing process: fiber, vitamins, minerals, even protein.
But making your own smoothies can be both cost and health-effective. Using your own ingredients is definitely the way to go, particularly after a long few months of pre and post holiday shopping. But here's some good news: one
ALOHA Daily Good Greens pack
comes in at $2.50, while a serving of Premium Protein is around $4.20. Combining the two together gives you a high-quality meal replacement at an unbeatably low cost. So long, overpriced beverages!
Read More ›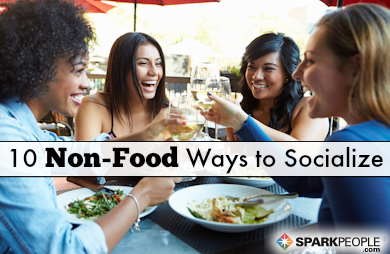 If you're someone who likes to go out frequently with family and friends, you know that most outings revolve around food. It's easy to say "Hey, let's meet for lunch!" or "Want to join me for a few drinks after work?" Whether you've just started making improvements to your diet or you've stuck to a healthy eating plan for years, you know how tempting these situations can become. Your friend orders a plate of French fries and you start munching on them without even realizing, or your mom asks if you want to split a dessert you weren't planning on ordering. In most cases, it's best not to avoid these events completely. Avoidance can help you stick to your plan, but it's not a long-term solution. Eventually you're going to be in situations where food is involved, so you have to learn
how to deal with temptations
. This helps change your new habits into permanent lifestyle changes, instead of a "diet" that you are on and off periodically.
Although it's certainly possible to stay on track with your diet in social situations, sometimes it's nice to have alternatives that don't revolve around food. If it's your turn to make the plans, choose something fun and different! You might find that one of the activities below sparks a new way to socialize with those you love.
Read More ›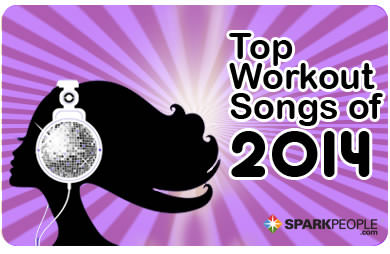 It's the most wonderful time of the year...the time when we release the best booty-shaking, iron-pumping, fat-burning songs you exercised to during the past year.
For the past 12 months, we compiled a list of new and popular songs worth working out to. Then we asked members of
SparkPeople.com
, America's #1 weight-loss and fitness website, to vote on
their
favorites.
Find out which song most people worked out to this past year, whether any of your own favorites made the list, and how you can download a brand new 60-minute cardio remix of the top 15 songs (as voted on by exercisers like you)!
Read More ›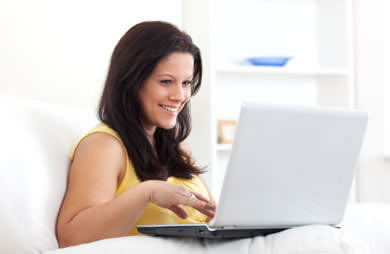 Hi, Everyone! We launched a few changes today that you will notice on your Start page and other places on the site.
The first is that we launched a number of enhancements to our ''Streaks'' feature, where we encourage members to set small goals every day, creating a ''streak'' of as many days as they can. Many members have found this to be a great way to stay consistent with reaching their goals. Now with Streaks, you can see your progress on the Start page, plus see some big ''Award'' images for your streak. You can save your Award to your SparkPage, and also share to Facebook or Pinterest to help motivate your friends.
Click here to learn more
.
The second update is that we now let members upload a photo along with their Status Updates. You can upload from the Start page, your SparkPage, and also our Android
SparkPeople Mobile app
(coming soon to iPhone). You can then see photos uploaded by your friends and leave comments or ''likes'' in your friend feed.
If you have any questions, comments, or problems with these features, please leave a comment below. Thanks!