SparkPeople Blog Most Recent Post
As a trainer, I'm a huge fan of squats and lunges, but I know that joint issues can make these common lower-body exercises pretty painful to do. The good news is that there are plenty of other exercises that can help shape up your lower half!
Whether you need to modify for your knees or simply want to try adding a few new leg moves to your repertoire, join me for this low impact, Pilates-inspired, lower body workout that doesn't require much space and zero equipment. It's just over 15 minutes, so it's also a great option for when you're short on time! (Oh, and feel free to kick off your shoes to further engage the muscles in your feet and ankles.) Check it out
on YouTube
, or watch via the embedded video below!
Read More ›
If there's ever a time to wish for an extra hour (or six) in the day, it's during the holidays. In addition to our normal work, family, and home obligations, we have all those seasonal responsibilities. That can leave very little time for yourself--and lead to excess stress that can interfere with your ability to reach your goals. To help streamline your shopping experience this year--which means more "you" time for healthy habits--we're sharing some of our favorite healthy gifts of the season. We think anyone would love unwrapping one of these!
Monster Isport Freedom Headphones
: We love everything about these headphones: Bluetooth, wireless, sweat-proof, no cord--great sound. They're perfect for working out and durable enough for everyday use.
Cuisinart Compact Portable Blending/Chopping System
: This is such a great gift for the healthy foodie in your life. It makes smoothies and protein shakes easy to make and take on the go!
The Spark Activity Tracker
: The Spark is the
only
wireless activity tracker that fully integrates with the FREE tools, content and community on SparkPeople.com. You won't catch me without mine--I love that not only does it track my steps taken and calories burned, but it also knows exactly which type of exercise I did!
Read More ›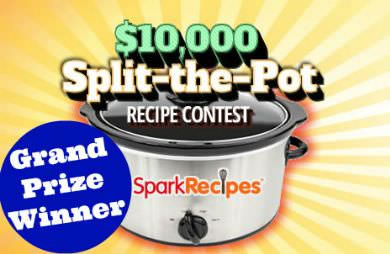 As you might know, we recently hosted a $10,000 Split-the-Pot Slow Cooker Recipe Contest to celebrate the relaunch of SparkRecipes.com and do our part to help alleviate hunger. We know how much our members love how easy it is to make healthy recipes using a slow cooker, and we wanted to highlight some of YOUR best recipes, so we devised a contest that would allow us to thank you for helping SparkPeople grow into the largest healthy living community in America, while also giving back to those in need.
After weeks of popular voting, we selected 15 finalists, then taste-tested their creations at SP HQ, judging the recipes on taste, appearance, overall healthfulness, and ease of preparation. Today we're thrilled to announce
the #1 slow cooker recipe in America
is:
It was a hit among our taste-testers:
"I'd definitely make this recipe for my next get-together. It had just enough kick for me, but some people might like to add a little extra hot sauce. It's great to eat as a soup, but you could also serve it as a dip with chips. Yum!"

"This was truly an easy recipe to make. I was amazed how many produce servings made it in there, and being ground up, the chicken really gave the chili a great consistency and taste."
The recipe's creator, Beth "Biz" Velatini, of Cary, Illinois, will win $10,000: $5,000 for her and $5,000 for her favorite hunger-relief charity,
Common Threads
. (The other 14 finalists will receive a $100 Amazon gift card.)
Founded by chef Art Smith, who was Oprah's personal chef, and artist Jesus Salgueiro, the nonprofit has been teaching children in underserved communities how to cook healthy, affordable meals during after-school programs for the last decade. Though it started in Chicago, Common Threads is focused on a nationwide effort to get one million kids cooking in the next five years.
Beth, who has a food blog called My Bizzy Kitchen, says she has used SparkPeople to help her manage her diabetes and lose weight. She's thrilled to be helping a program she believes in, and the prize money is much appreciated--she works two jobs to make ends meet, and her husband has been unemployed and dealing with health issues.
Read More ›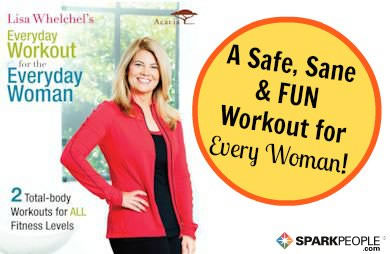 Is it just us, or are workouts getting more and more intense lately? It seems like you can't turn on the TV or open a magazine without hearing about the latest ''extreme'' workout fad that promises to get you six-pack abs and boundless energy. Although those type of workouts might appeal to some people, they're definitely not for everyone. What ever happened to sane, safe exercise programs for the average person just trying to stay healthy and fit?
Enter
Lisa Whelchel's Everyday Workout for the Everyday Woman
. Lisa Whelchel is a busy mom of three, an author, motivational speaker, and former TV star from
The Facts of Life.
As an average woman who struggles to fit exercise into her busy days, Lisa's DVD is a breath of fresh air for any woman trying to start a reasonable and sustainable fitness routine—or for any woman who just wants to mix things up a bit! You can learn more about what to expect from the DVD in the YouTube video below:
Read More ›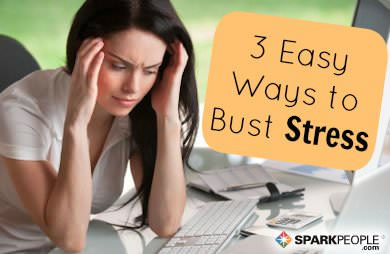 The holidays are supposed to be a happy time—but all too often they can leave you frazzled and exhausted. When your schedule starts to stress you out, decompress with these three tips.
Seasonal Stressor:
"I'm coordinating four Christmas parties and a bake sale. It'll take a miracle to pull them all off."
Merry Maker: Wrap some presents.
When you are feeling overwhelmed take a short break and do a mindless chore that lets your thoughts wander. Preforming monotonous tasks can boost creativity and problem-solving ability according to a study from the University of California, Santa Barbara.
Read More ›